In Sanskrit 'Kamal' indicates the colour red. In Arabic, the same term stands for 'perfection' or the 'synthesis of opposites'. Different languages, and different meanings which balance and mutually complement each other in the same word. An evocative force to describe the latest concept car from Alfa Romeo, presented at the 73rd Geneva International Motor Show.
It is called Kamal, and it marks an authentic conceptual and stylistic leap forward in the international car scene. New horizons and brand new segments are opening up, and Alfa wants to play an important part. At this point it is easy to imagine the enormous effort that the Alfa Romeo
Business Unit has poured into one ambitious goal it set itself: to present the concept of 'elegant sportiness', which has always been a distinctive feature of the Brand, in a completely new form, that is unique in its way.
Through a complex, refined interplay of allusions, Kamal reminds us of Alfa Romeo's glorious traditions in the sports car sector, while at the same time it also includes attractive ideas that look to the future and new developments in the SUV - MPV segments in particular.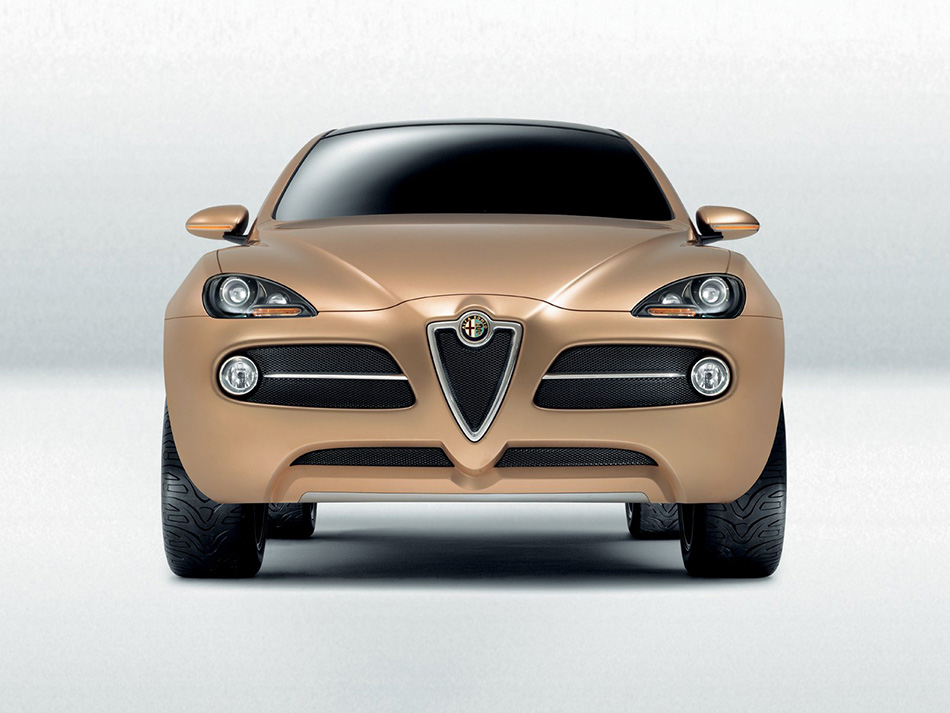 A mix of style and design that represents a distinctive crossover of cultures. The model is a fusion of different vehicle types. It combines the off-road performance of an SUV (Sport Utility Vehicle) with the driving satisfaction and handling characteristics of a compact Alfa Romeo. At the same time, it offers a versatile, functional passenger compartment typical of a Multi Purpose Vehicle due above all to clever use of space and a wide range of seat configurations. Everything comes packed into an unmistakable Alfa shape designed by the Arese Style Centre. The car would be just as at home on the intricate streets of a European city as it would on a desert track of frontier landscape.
In other words, Kamal arouses emotion, it make driving enjoyable, it makes you want to live life to the full and satisfies a desire for unfettered travel that knows no boundaries of age or sex.
Source: Alfa Romeo
Gallery:
Alfa Romeo Kamal Concept (2003)