Bernd Wiedemann, Spokesman of the Managing Body Volkswagen Commercial Vehicles, commented: "This is a great day for Hanover. Volkswagen Commercial Vehicles is entering a new era."
Günter Lenz, Chairman of the Works Council Volkswagen Commercial Vehicles, said: " The Volkswagen Commercial Vehicles team put up a marvellous fight to win this vehicle. All our efforts have been rewarded. The decision shows that the Hanover site can hold its own in an international comparison of VW locations."
Bernd Wiedemann thanked the Volkswagen AG Board of Management for the confidence it was placing in the Volkswagen Commercial Vehicles brand: "The decision is a great challenge - a challenge we are very willing to accept."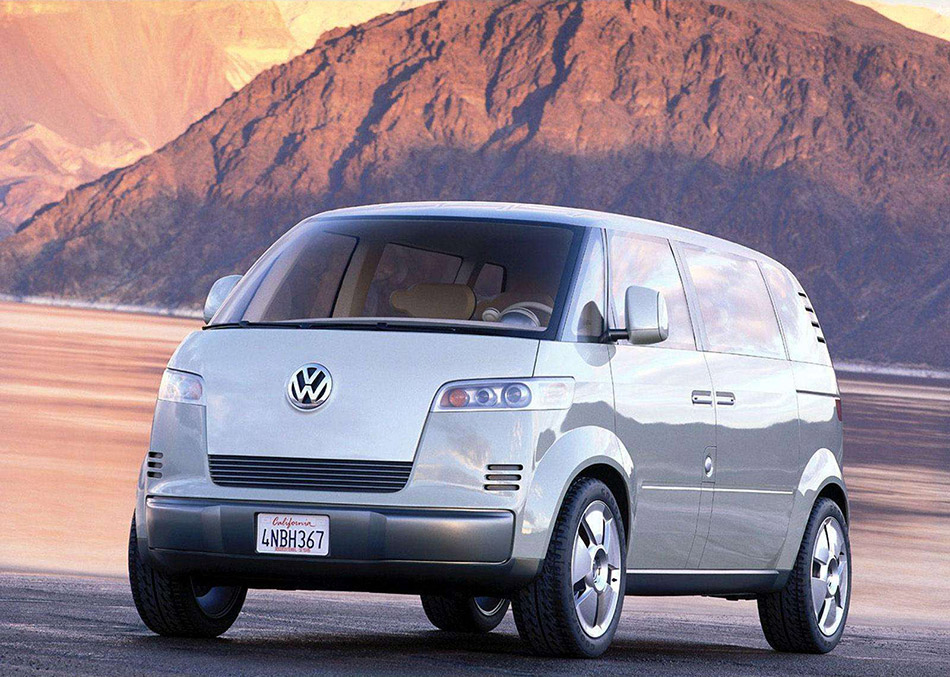 By deciding to build the Microbus, Volkswagen has set its sights on a new segment - a MPV combining striking design and high functionality with the comfort of a limousine. Dr. Pischetsrieder emphasised that "with the Microbus, a legend begun some 50 years ago when the first VW bus left the production line here is now returning to Hanover. The VW bus was never just a means of transport, it has always been an emotive cult object. The public's reaction at motor shows combined with the findings of market studies already show us that the Microbus design has a spontaneous appeal, and that the vehicle will follow in the footsteps of its successful predecessor."
The Microbus concept car debuted at the Detroit Motor Show. The vehicle was also given an enthusiastic reception at the Tokyo, Geneva and Frankfurt Motor Shows. The Microbus was designed at the Volkswagen Design Studio in California.
Source: Volkswagen
Gallery:
Volkswagen Microbus Concept (2001)