When the 2013 Encore luxury small crossover arrives in early 2013, it will feature the same quiet, comfortable, refined characteristics that define larger Buicks – the result of advanced acoustic technology and attention to detail.
"Our goal in developing Encore was two-fold – to design a vehicle that sets a refinement standard in the segment for customers who are new to Buick, and to deliver a vehicle that current Buick customers interested in downsizing can get in and feel at home," said Jim Danahy, Encore chief engineer. "Active Noise Cancellation technology is a smart way to maximize luxury, space and efficiency together."
Encore features Buick's first use of Bose Active Noise Cancellation. Like the popular headphones used by business travelers on airplanes, this system uses small microphones to gather and analyze sound information that's then used to project "noise-cancelling" sound waves through the cabin.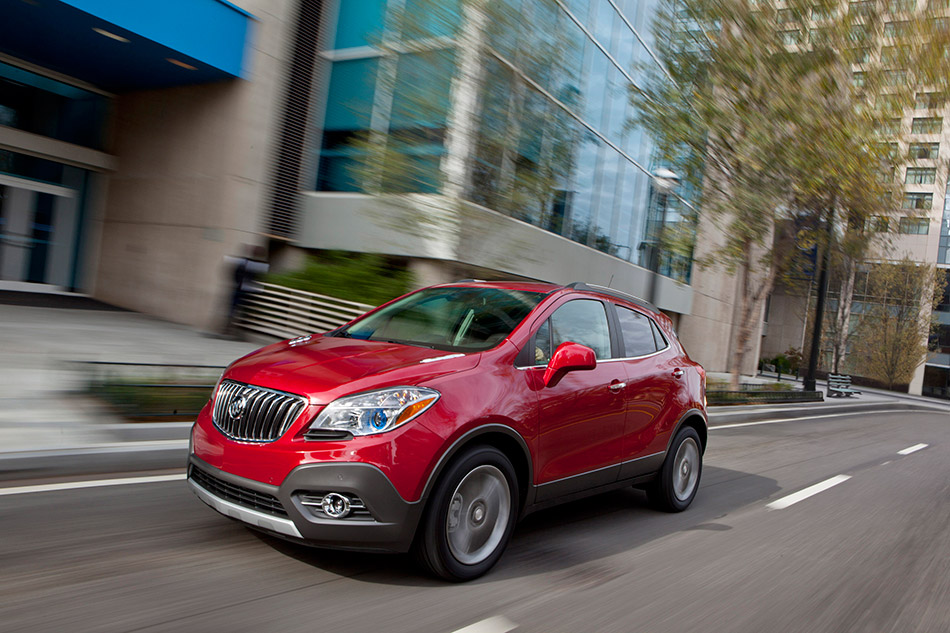 Unlike the headphones, which fight noise over a broad spectrum of frequencies, Encore's system selectively targets unwanted engine noise while allowing pleasant notes to pass through the cabin. The expected result is a luxurious and muted, yet still engaging drive experience.
Buick and Bose engineers worked together to use Encore's existing in-vehicle speakers, including a subwoofer designed to fit in the center of the vehicle's spare tire, maximizing space and reducing added weight, which helps save fuel.
Active Noise Cancellation in the Encore is always working, even if the audio system is powered off. It is standard on all Encore models regardless of whether a customer opts for the available $595 Bose audio system.
"Noise Cancellation is just part of a broader refinement strategy for Encore," said Danahy. "We developed unique urethane spring isolators and hydraulic front ride bushings for handling characteristics that are both sporty and luxurious. We also made aerodynamic changes to smooth the air traveling around the car and quieted specific components like the alternator. Even the tires are Quiet Tuned."
Encore's signature QuietTuning features also include:
Acoustically treated headliner with a tuned gap between it and the high-strength-steel roof panel
Sound-absorbing materials in the cabin, under the hood and in the wheel house liners
Aero-optimized outside mirrors
Acoustic-laminated windshield and thicker, 5mm side window glass
Foam baffles that insulate the opening of body structure cavities.
Encore arrives at dealers in early 2013 with a starting price of $24,950, including destination. Its EPA-estimated combined fuel economy of 28 mpg with a standard six-speed automatic transmission and front-wheel drive is the highest of any crossover from a domestic automaker. The EPA estimate equates to $2,100 in fuel costs saved over five years of ownership compared to the average new vehicle.
Source: Buick
Gallery:
Buick Encore (2013)