Chevrolet is using the 2014 Silverado full-size pickup to explore the extremes of preparedness with the Volunteer Firefighter and Black Ops concepts shown publicly for the first time Friday at the State Fair of Texas. Chevrolet developed the Silverado Z71 Volunteer Firefighter concept truck, which honors the service of grassroots first responders, with input from the National Volunteer Fire Council.
The concept vehicle features a full complement of rescue equipment incorporated on a new Silverado Double Cab equipped with the Z71 Off Road suspension.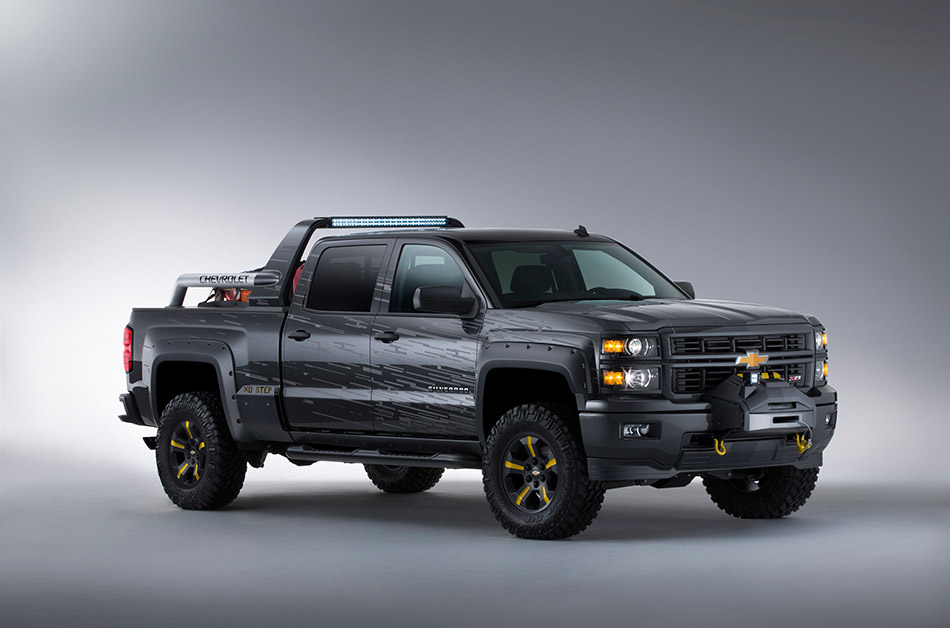 The sinister-looking Black Ops concept is based on the Silverado Crew Cab 4x4, building on its strength, performance and safety with features designed to turn the wasteland into an oasis, including custom-fabricated lower body armor and a lockable, bed-mounted Truck Vault storage unit. It holds a solar power pack, a pair of gas masks, gloves, military First Aid Kit, folding shovel and rope. About Chevrolet Founded in 1911 in Detroit, Chevrolet is now one of the world's largest car brands, doing business in more than 140 countries and selling more than 4.5 million cars and trucks a year.
Chevrolet provides customers with fuel-efficient vehicles that feature spirited performance, expressive design, and high quality.
Source: Chevrolet