Atlantis Blue could be called a seriously amazing finish BMW offers for the E92 M3 by all means! It's shockingly different, vivid and the BMW M3 finished in that color selection really is a spectacle to behold.
We've worked closely with Alexa, owner of several Atlantis Blue BMW M3?s for years and his newest project had to feature a set of D2?s on it.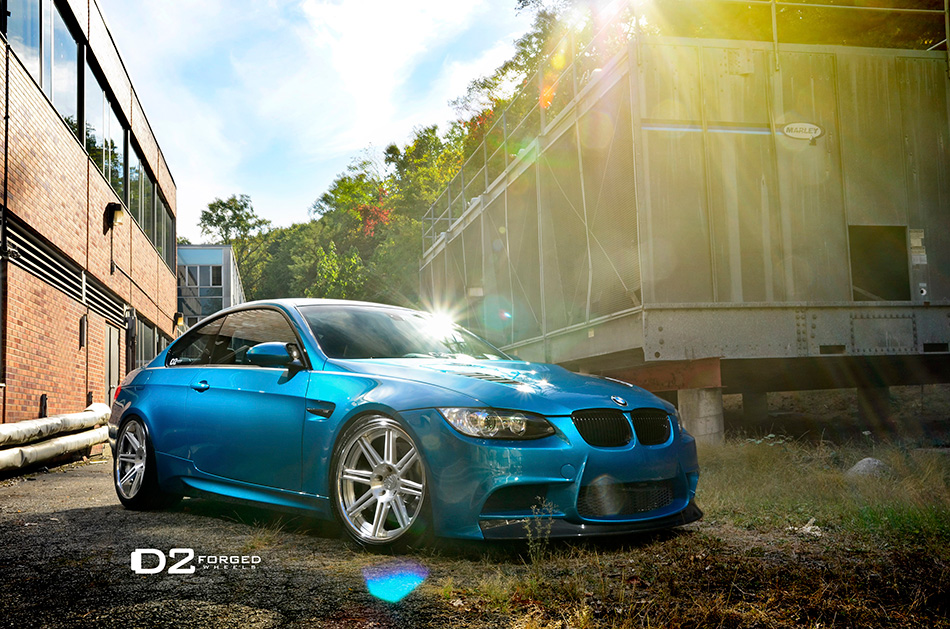 Selection was completed with a set of D2FORGED CV13 Deep Concave wheels, done in 19? of size all around. The brilliant multispoke split design of the CV13 works so well with the lines of a BMW M3 that we are wholly impressed by the end result.
Completed with the customer satisfaction in his newest set of wheels, this BMW M3 will definitely stand the test of time and provide M3 fans something to admire for years to come. Atlantis Blue BMW M3 – 20? D2FORGED Concave Wheels 19×9.5? 19×11? Brushed Aluminum / Chrome Lip / Gloss black inner
Source: D2Forged
Gallery:
D2Forged BMW M3 CV13 (2013)