DMC has traditionally been famous for Lamborghini, but their recent take on the F12 Ferrari was a big hit which made the luxury tuner hungry for more. By releasing the 458 "Elegante", the Germans caught on market share in the Maranello quarter. One of the fine examples of this DMC kit can be seen on a 458 that was recently build by Luxury Custom in Switzerland. The photos were taken by Swiss Rich Streets, TM SuperCars Photography and FD Car Photography.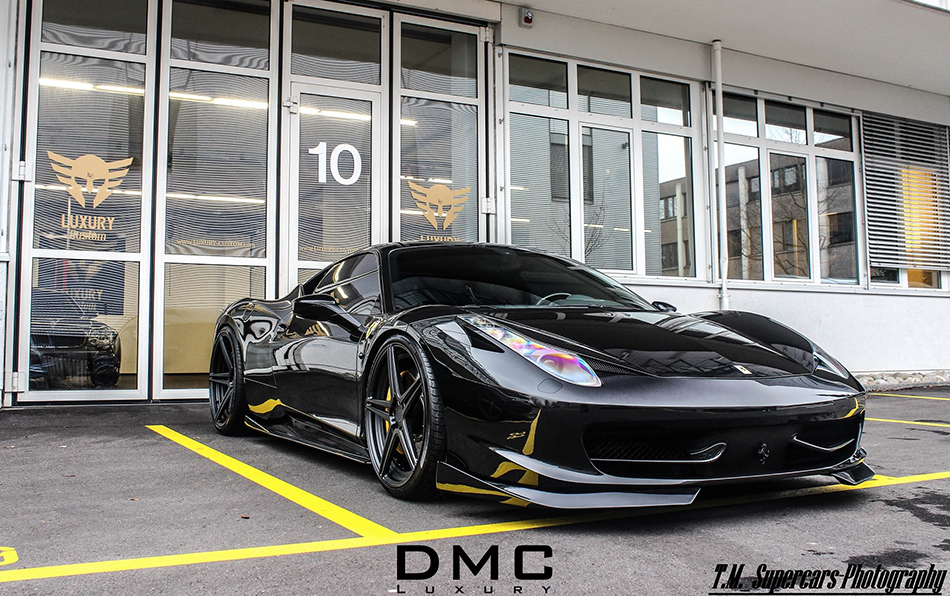 The Body Kit, is a massive improvement upon the OEM look. Following DMC tradition, it features an whole new, aggressive new look, which is put together by a complete aerodynamic package: It includes front lips, side skirts and other details that look great while supporting a better road feel. It's worthwhile to mention that DMC guarantees again no visible damage by using their components, the car can be, at any time, be returned to the OEM look, which can be useful.
The car's windows have all been tinted, or blacked out as some may say. On the side, the rear, and even the front.
The car looks out of this world, Luxury Custom has done a great work installing this DMC kit and made the car look extremely special.
Source: DMC Luxury
Gallery:
DMC Ferrari 458 Italia ELEGANTE (2014)