Over the past few years, luxury refiner DMC developed a never ending love for italian sport cars. They rarely touch a British car - but when they do, it usually makes quite an appearance. The company's MP4 12C "Velocita" SPECIAL EDITION was now updated with an additional GT package that further adds to the overall aggressive appearance of this great automobile.
DMC's engineers created a styling and performance package that consists only of the finest and most exclusive materials: Light-weight Carbon Fiber on the body kit, Titanium on the exhaust system, and exclusive Italian Leather on the interior. This is super car tuning at it's finest.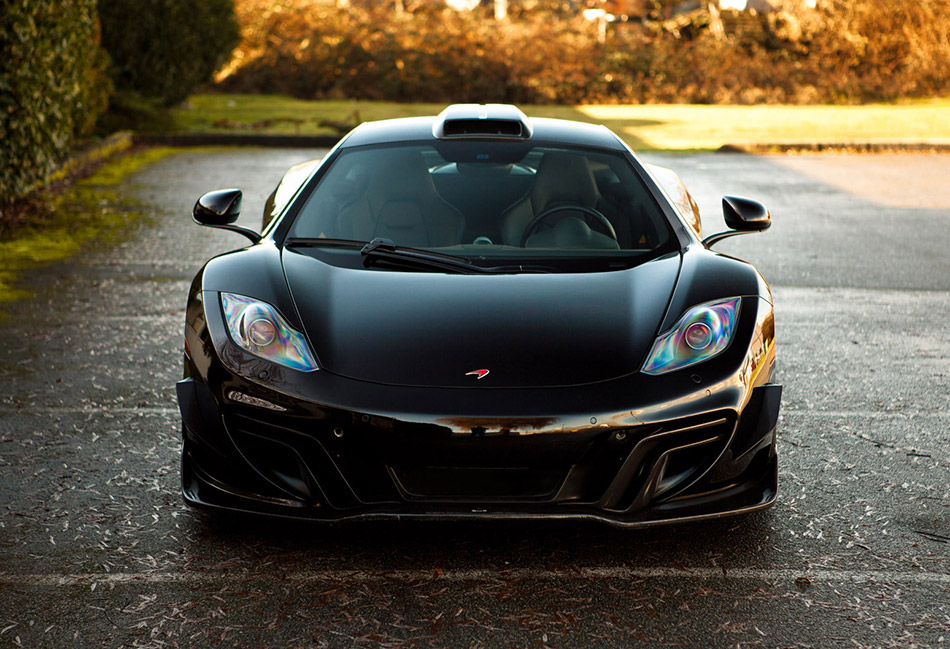 The front bumper received not only a new lip, the Special Edition is also distinguished by it's new grill fascia: It replaces the original look grill all together with a mean design. New as well are the aggressive F1 carnards that come with the GT package. The side skirts support road stability by supporting the pressure between the axles and the rear of the car features a rear diffuser that showcases a revised tunnel set-up. The standard rear spoiler as been replaced with a light weight base.
The most fierce feature of the car however, may be the rear wing. Together with the new GT scoop on the car's roof, it creates an aura of perfection, that you have to see live in order to understand it. It features a ground braking new surface design, which not only brakes the wind, but also continues to support on the aerodynamics: The scoop is able to direct the wind flow to the rear wing.
DMC also offers an ECU performance package, which improves the power from 592 HP (442 ft.lbs) to 660 HP (502 ft.lbs). The interior will be designed according to each client's individual wish, to make each car unique. Above owner chose to replace all leather panels with a prominent red tone. There are no limits when it comes to customising the driver cabin with Carbon, Wood, Leather or Alcantara - DMC is fulfilling all requirements from its exclusive clients world wide.
Source: DMC
Gallery:
DMC McLaren MP4 12C Velocita Special Edition (2015)