Mopar enthusiasts that feel the need to enhance the look and performance of their new 2015 Dodge Charger R/T can now do exactly that with a new Mopar '15 performance kit. With just 50 units available, authorized dealerships are now accepting orders for the limited-edition Mopar '15 kits for an MSRP of $3,550 with delivery to begin in early June.
"Mopar has a long history of delivering to enthusiasts performance and customization in unique and convenient packages," said Pietro Gorlier, President and CEO — Mopar Brand Service, Parts and Customer Care, FCA. "We are now shifting into another gear and offering a limited-edition kit that will allow customers to really enhance the performance and look of their Dodge Charger R/T."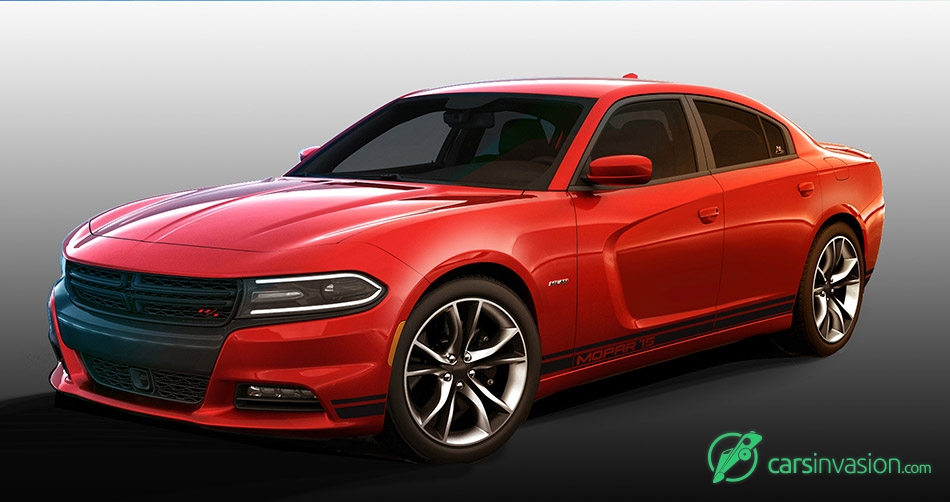 The Mopar '15 kit is a street-legal performance package that includes the Scat Pack Performance Stage Kit 1, as well as a front strut tower brace with caps and bright pedal kit. The Scat Pack 1 package adds 18 horsepower and 18 lb.-ft. of torque to the 2015 Dodge Charger R/T with the addition of a Mopar Performance cat-back exhaust, cold-air intake, Stage 1 premium fuel powertrain control module, and high-flow oil filter. It also comes with Scat Pack 1 badges to embellish the look of the new ride.
The vehicle's interior and exterior look is further enhanced by Mopar '15 kit components that include door sill entry guards with the iconic Mopar logo, matte black Mopar '15 body-side graphics, and a Mopar '15 serialized badge for the dash.
Also provided is the companion owner's kit, which includes a certificate of authenticity, Mopar '15 Performance Package brochure, vintage replica Scat Pack poster, Mopar Performance fender badge, a Mopar magnetic mechanic's tray and more.
The complete kit comes creatively encased in a branded and numbered Mopar '15 crate and is the most recent limited-edition package offered by FCA US to demonstrate how owners can customize their rides with Mopar products. The Mopar '15 kit follows on the success of five special-edition vehicles offered since 2009: the Mopar '10 Challenger, Mopar '11 Charger, Mopar '12 300, Mopar '13 Dart and Mopar '14 Challenger.
Source: Mopar
Gallery:
Mopar Dodge Charger RT 15 Performance Kits (2015)