The high-bodied Panda takes clear styling cues from mini MPVs and mini SUVs, with its taillights in particular reminiscent of much larger cars from the likes of Volvo. The Panda won the European Car of the Year award in 2004.
The Panda includes an option for split rear seats, which makes the Panda a four-seater. Since September 2005, all Pandas are equipped with stability control, ABS, EBD and at least two front airbags. The gear-lever is located high on the central dashboard, which is designed to make changing gears more comfortable than with a conventional floor-mounted gearshift.
The financially troubled Fiat needed the new Panda to be a success, and indeed it was, selling half a million units by October 2005. It sells particularly well in Italy (over half of the cars produced are sold in Italy), being seen as closer to a spiritual successor to the Fiat 500 than a replacement for either the Seicento or the old Panda. The 500,000th new Panda was built on October 5, 2005, a light blue Panda Emotions with the 1.3 L diesel engine.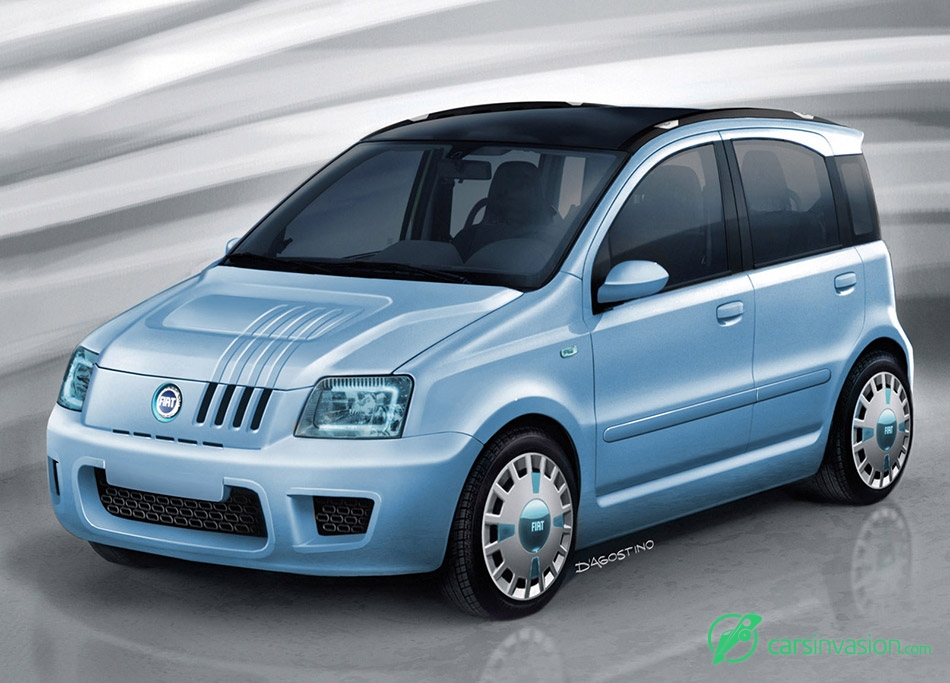 The Actual and Active are also bases for the Actual Van and Active Van, which can be used as small vans (they also have an additional safety net behind the front seats and removable rear seats). These versions can be identified by small "Van" label on the back door.
There were rumours about a Sporting edition, with differently shaped bumpers and two new stronger engines (rated at 75 bhp and 95 bhp). This edition was to be expected in the end of 2005 or in the beginning of 2006.
During the time, many limited editions of Panda (Active and Dynamic editions only) were produced. Each of them had additional interior fittings, differentiating them from the base model.
Engines
The smallest engine, the 1.1 L petrol SOHC FIRE engine, which is rated at 54 bhp and found in the Fiat Seicento, has been criticised for being underpowered for the Panda, which weighs over 850 kg, and the acceleration in particular was considered to be very slow. However, the engine reportedly gains flexibility and power with use.
The 1.3 L MultiJet diesel engine is rated at 75 bhp and 100 ft lbf of torque; it is the most economical of all available engines. However, this engine is detuned from the Punto (where it develops 120 ft lbf of torque) due to the Panda's weaker transmission. Pandas with diesel engines can be easily distinguished by a "MultiJet" badge on the right side of the rear licence plate.
Source: Wikipedia