The Ford Cougar is a mid-sized coupé sold in the European market between 1999 and 2002. The car was named after a famous American muscle car from the Ford stable, the Mercury Cougar.
The Cougar was Ford's second attempt to reintroduce a sports coupé in the same vein as the successful but long-absent Capri – the first attempt having been the unsuccesful Mazda MX-6-based Probe. Just as the Capri had been based on the Cortina, the Cougar was based on the large family car available at the time, the Mondeo. It premiered in December 1998 to mixed reviews, partly due to the then-new and controversial New Edge styling – a crisp style which was subsequently applied to most of the Ford range. Unlike its famous forebear the Capri, Cougar sales were never brisk, despite good reports of the model as a "driver's car".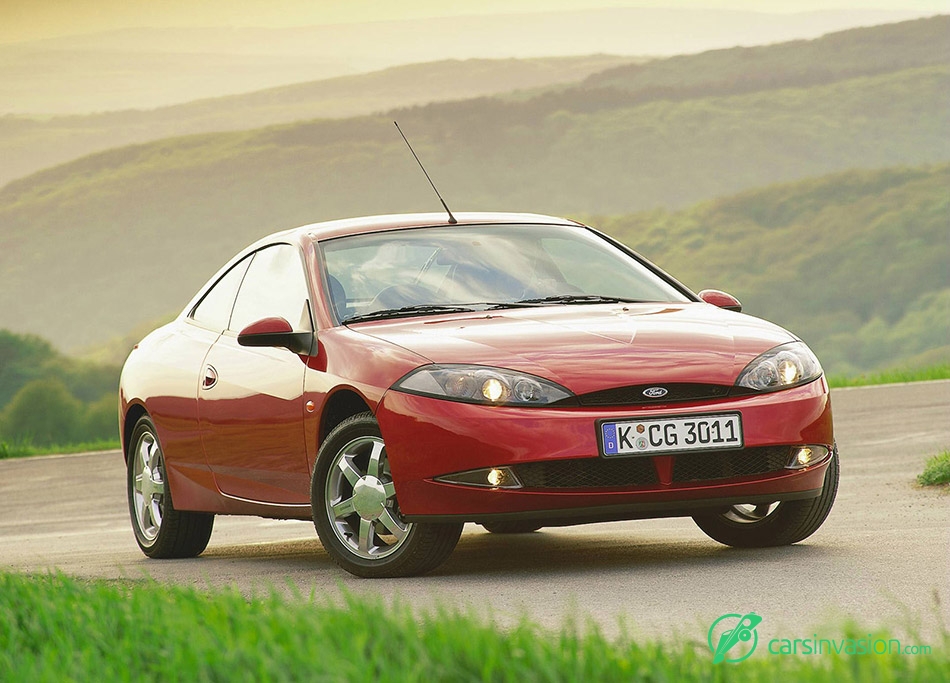 The Cougar came equipped with the 2.0 L Zetec and 2.5 L Duratec engines with two specification levels, broadly equivalent to a Mondeo Ghia (standard) and Ghia X (simply X).
When the Mk. 1 Mondeo was replaced with a new Mondeo, the Cougar was dropped in Europe. The car's cost and lack of a prestigous badge were amongst the problems; the success of the BMW 3-Series coupe proved there was a market for this kind of car.
Like its (indirect) predecessor, the Ford Probe, the 1999 Cougar was sold and built in the United States in addition to Europe, but in the US it had different branding; in this case being branded as the Mercury Cougar. The US Cougar was not a success either, and was discontinued in 2002.
Source: Wikipedia
Gallery:
Ford Cougar (2000)