With its global brands assembled together for the first time in Beijing, Ford Motor Company today unveiled a concept version of the all-new Ford Focus. A concept teaser version of what foreshadows the most sophisticated Focus sedan to date has been unveiled at Auto China 2004 in Beijing.
Mark Schulz, Ford Motor Company executive vice president Asia Pacific and Africa, revealed the concept. Terming it a teaser version of what will become the most sophisticated Focus to date, Schulz said the concept's global debut in Beijing underscores Ford's growing commitment to China and also Asia, a dynamic and prosperous market.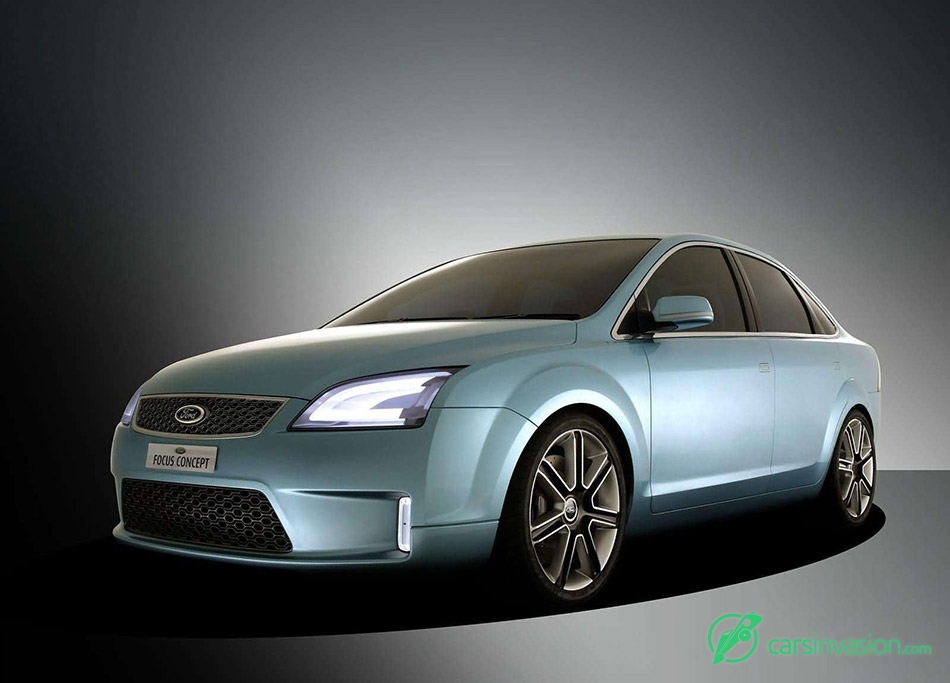 China and Asia Pacific are now the epicenter of global growth, and mid-size cars are the core of the regional markets, so this show is a key competitive arena for the new-generation Focus, Schulz said. That's why Ford is putting the needs and aspirations of Chinese customers at the very heart of the program.
Joining the Focus, Ford Motor Company's global luxury brands Aston Martin, Jaguar and Land Rover are present at the Beijing show for the first time and join Volvo, a regular participant.
Source: Ford
Gallery:
Ford Focus 4door Concept (2004)