The Ford Escape (Code U204) is a compact crossover SUV, sold by the automaker Ford Motor Company since 2001 and priced below the Ford Explorer. The Escape was sold in Europe as the Ford Maverick. It was jointly developed with Mazda, in which Ford owns a controlling interest, and was released a few months after the nearly-identical Mazda Tribute. A more upscale version, the Mercury Mariner, was introduced for Ford's Mercury marque in the 2005 model year. It fills Ford's compact SUV gap since the discontinuation of the Bronco II in 1990. A hybrid version was released in 2004.
It is built on the Ford CD2 platform, which is in turn based on the Mazda GF platform, which was used by the Mazda 626.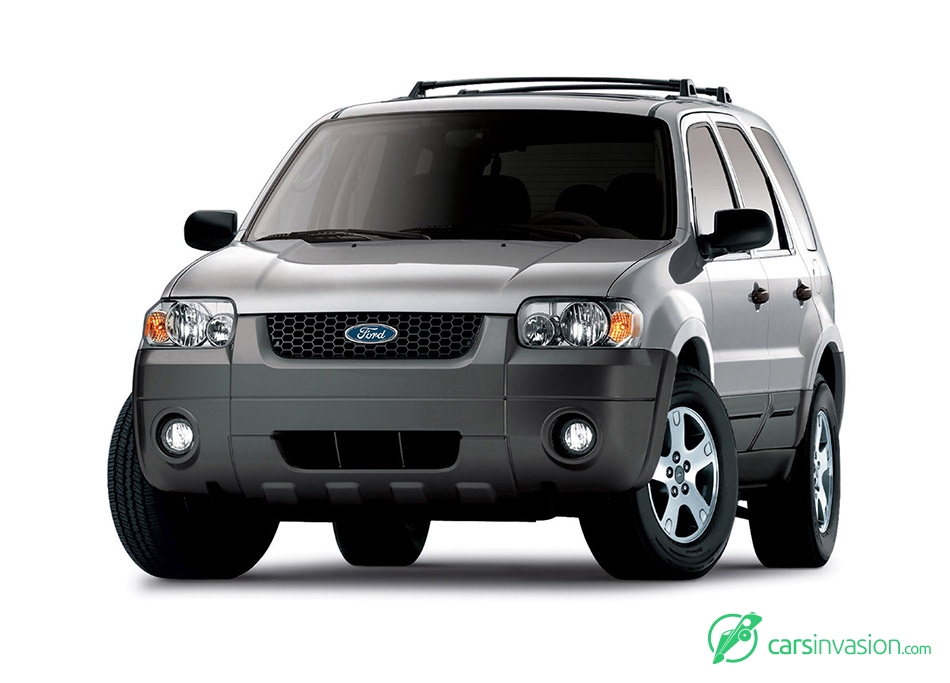 2005
The Escape and Tribute were updated for 2005 with a new base engine (the 2.3 L Duratec 23), which replaced the Zetec 2.0L 127hp 4-cylinder. The most powerful engine remained the 200hp Duratec 3.0L V6, with new engine mounts. Ford also added airbag and seatbelt safety systems, an intelligent all wheel drive system, and exterior changes. 2005 was the first model year an automatic transmission was available on the base four-cylinder models. The automatic shifter was moved from the column to the console on all models equipped with automatic transmissions. Ford also deleted the recline feature on the rear seats.
Source: Wikipedia
Gallery:
Ford Escape (2006)