The Ford Five Hundred (code name D258) is a full-size sedan produced by the Ford Motor Company, succeeding the Ford Taurus program (which will be phased out for 2007). In North America, the name is intended to recall the Fairlane 500 and Galaxie 500 models of the 1950s through 1970s. The car currently slots between the Ford Fusion and the Crown Victoria. Final assembly takes place at Ford's Chicago Assembly plant.
Design
The Five Hundred was longer than its competitors (e.g. Chevrolet Impala, Toyota Avalon). Available powertrains consist of a 3.0 L Duratec 30 V6 engine, and the choice of a continuously variable transmission or six-speed automatic transmission, and either front-wheel drive or the same Haldex all-wheel drive system used in the Volvo XC90. A 3.5 L V6 will be added for 2008 along with a new grille. A prototype 4.4L V8 is also in the works with a longer body of 6 inches.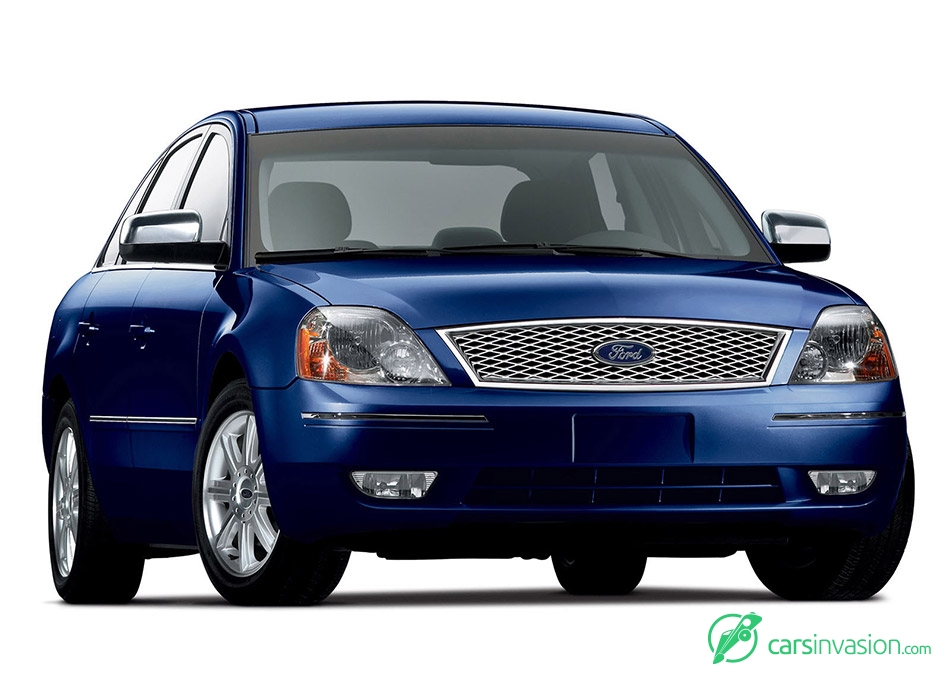 Based on the Ford D3 platform which also supports the Volvo S60 and S80, the XC70 and XC90 SUVs. The Five Hundred's twin is the Mercury Montego (which isn't available in Canada), and is also the basis for the Ford Freestyle crossover SUV.
The Five Hundred was designed to provide large car interior volume with manageable outside dimensions, while delivering good fuel economy. Its design is also notably tall for a sedan, giving drivers an SUV or minivan-like command of the road. Its trunk, one of the largest on the market, can hold 8 full-sized loaded golf bags. The Five Hundred was first introduced at the 2004 North American International Auto Show in Detroit.
Befitting its Volvo roots, the Five Hundred has garnered class leading results in crash tests conducted by the IIHS as well as NHTSA.
Pricing and sales
Trim lines include SE, SEL, and Limited with all-wheel drive available across the range. Base prices start at US$22,795 (for a front-wheel drive SE) and range to US$28,495 (for an all-wheel drive Limited). The Five Hundred has the lowest MSRP starting cost in its class.
The Five Hundred began production on July 12, 2004 in Chicago, Illinois and became available to the public in September 2004. Although criticized by the automotive press for its bland styling (in comparison to that of its competitor Chrysler 300), the Five Hundred has been a relative success for Ford. It has captured 8.5% of the American large sedan market, above expectations, with just over 100,000 sold in 2005.
Source: Wkipedia
Gallery:
Ford Five Hundred (2006)