Small, green, smart and fun, the Ford Start Concept revealed at the 2010 Beijing Auto Show is a pure, bespoke concept car from Ford Motor Company making its global debut in China. The Ford Start Concept plays an important role to preview the latest in Ford green technology with its groundbreaking 1.0-litre, three-cylinder Ford EcoBoost engine.
The Ford Start Concept was inspired by the world's fast-growing mega cities and the unique needs and mindset of their inhabitants. With heavy traffic, limited parking and fuel efficiency being key concerns among urban drivers, the Ford Start concept provides a vision into a future sporty, small-car package that meets a multitude of primary driving objectives, particularly among first-time buyers.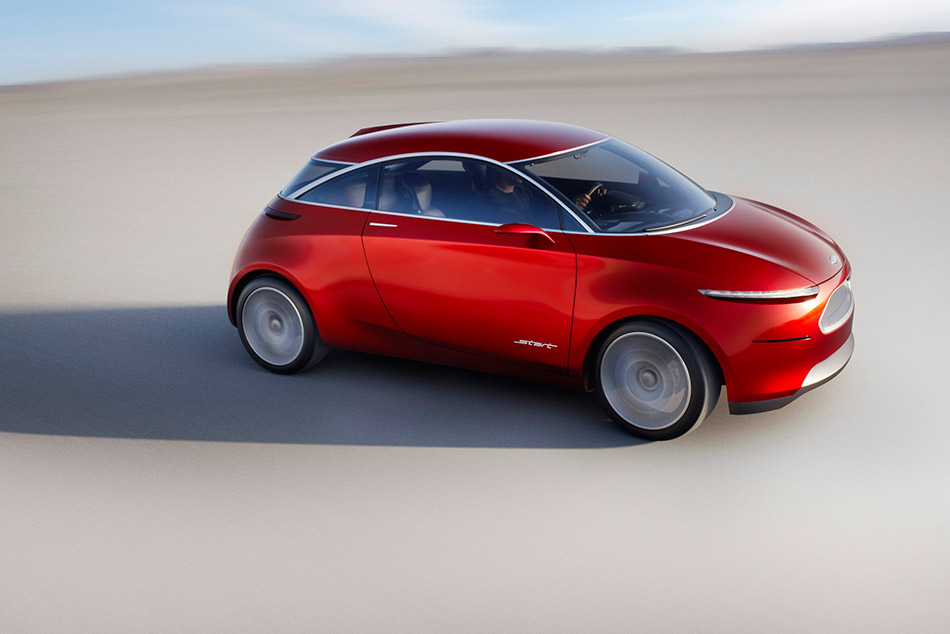 The Ford Start concept is more than a design exploration into the feasibility of a future small car, however. That's because it previews the smallest engine yet in the growing Ford EcoBoost engine family.
The powerful new Ford EcoBoost 1.0-litre three-cylinder petrol engine is engineered to bring the EcoBoost promise for fuel efficiency to small cars with compact engine compartments. This very real technology will come into production in the near future to deliver CO2 emissions of less than 100 g/km but power and drivability comparable to larger petrol I4 powerplants.
The Ford Start Concept also has adopted smart phone technology to perform a multitude of in-car functions. This aspirational design concept uses lightweight material and efficient aerodynamics.
Source: Ford
Gallery:
Ford Start Concept (2010)