Ford Motor Company is teaming up with automotive lifestyle magazine DUB to roll out a specially customized version of the new 2011 Mustang, introducing the iconic sports car to a new generation of enthusiasts.
The Ford Mustang DUB Edition is based on Ford's outstanding new 3.7-liter V6 Mustang and will be available in the fall of 2010. A collaboration between Ford, DUB and Roush Industries, the Ford Mustang DUB Edition will be offered as a coupe, convertible or with the best-of-both-worlds Glass Roof option. Both six-speed manual and automatic transmissions are available.
"The Ford Mustang is the most customized vehicle in the world, and this collaboration pushes the boundaries even further," said Fritz Wilke, Mustang brand manager. "We're proud of our relationship with DUB and Roush and how they worked together to bring a new look to Mustang, helping the 2011 Ford Mustang DUB Edition appeal to a whole new audience."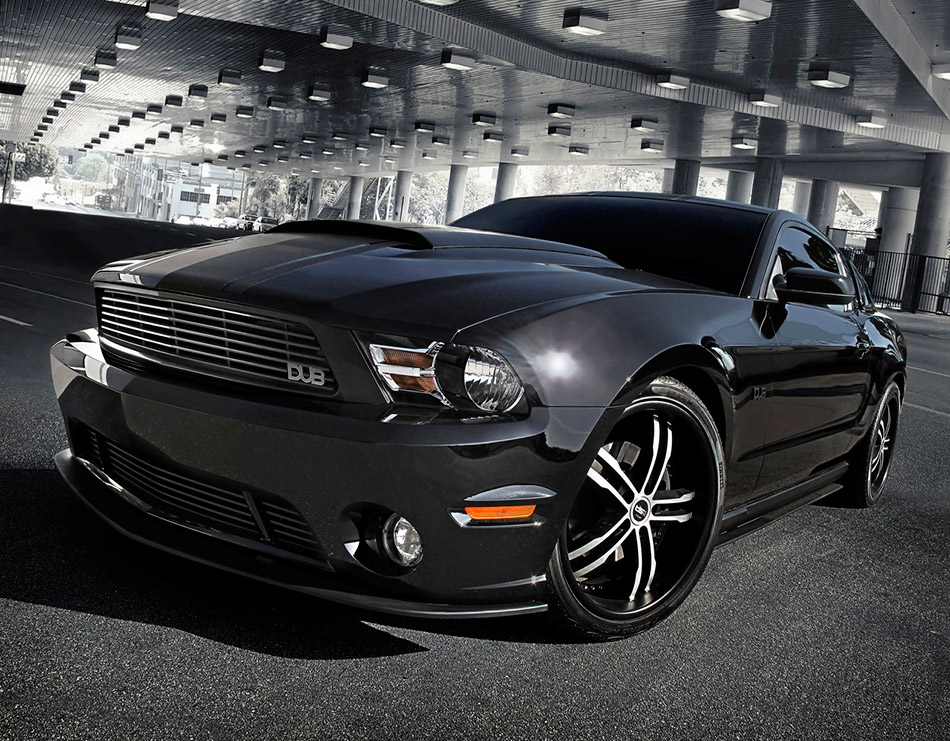 Available only with Ford's new high-tech, 305-horsepower DOHC 3.7-liter V6, the Ford Mustang DUB Edition will offer:
20-inch TIS wheels with Pirelli performance tires
Roush front fascia and splitter
Roush quarter window louvers and windshield banner
Roush lowering springs
Coupe, convertible or Glass Roof body style
Six-speed manual or automatic transmission
3.31 rear axle ratio for spirited acceleration
DUB logo embroidered in front headrest and DUB stripe package
Black interior
Choice of four exterior colors: Black, Grabber Blue, Race Red or Ingot Silver
"Working with Ford and Roush is an honor and has been a dream come true for DUB," said Myles Kovacs, president and co-founder of DUB magazine. "The Mustang is such an iconic muscle car and has always been a customizer's favorite. The Ford Mustang DUB Edition stays true to its roots, but I think we've successfully brought a ton of hustle to the muscle."
Source: Ford