Ford revealed the dynamic new version of the best-selling Fiesta that features a sharper design and a host of exclusive technology features.
New Ford Fiesta delivers an advanced package of technologies including voice-activated in-car connectivity system Ford SYNC, Active City Stop and the European debut of MyKey. It will also be equipped with the acclaimed 1.0-litre EcoBoost petrol engine to deliver expected best-in-class fuel economy.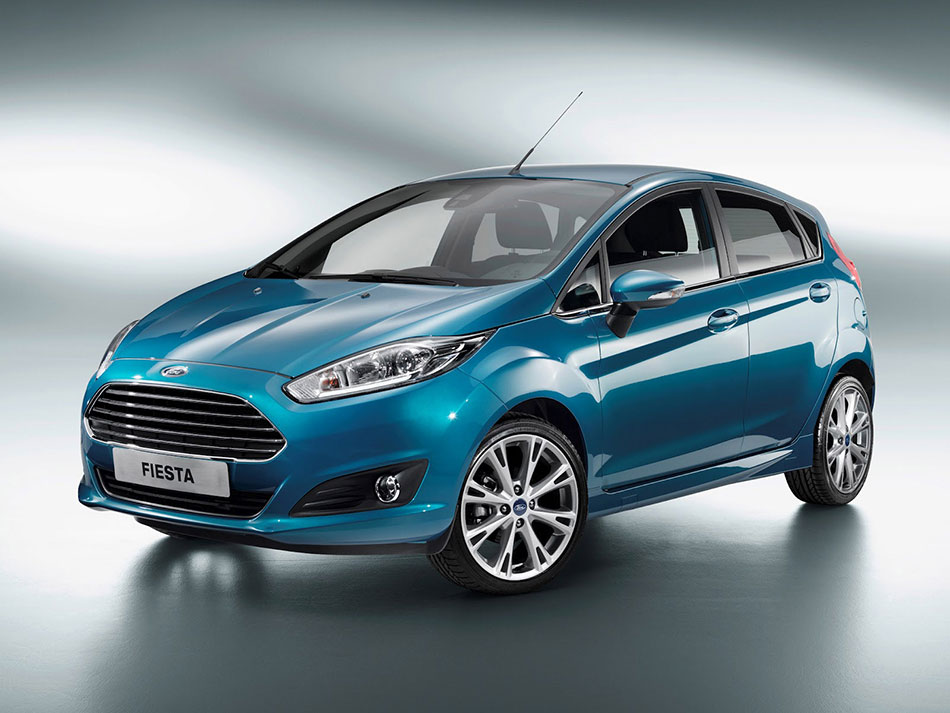 "Fiesta has been one of the world's best-loved small cars across five decades, and the sporty appeal of the last generation Ford Fiesta inspired real passion among global compact car customers, contributing to its status as the world's most successful small car," said Martin Smith, Ford of Europe executive design director. "We had to keep that vital part of Fiesta's make-up - but we also wanted to give it a more sophisticated look."
The new Ford Fiesta marks the latest chapter in the journey of the popular small car. Ford launched the first Fiesta in 1976 and has since sold more than 15 million models around the world. New Fiesta features design cues inspired by the latest Ford global design language and concept vehicles.
The Ford Fiesta's face is dominated by a trapezoidal front grille, bracketed by laser-cut headlamps with daytime running lamps that use LED technology, and features a power-dome bonnet design. The redesigned Ford Fiesta also delivers a harmonious and ergonomically optimised interior.
Fiesta follows Ford's approach of democratising technology - bringing advanced features to a greater number of drivers for the first time - and will be unique among its European competitors in featuring Active City Stop, a system designed to help drivers avoid low speed collisions.
Ford SYNC in-car connectivity system delivers an unprecedented level of connectivity, enabling owners to voice-activate phone calls and music selection from devices connected via Bluetooth or USB. The SYNC system includes Emergency Assistance, which directly connects the vehicle occupants to local emergency services operators after an accident, in the correct language for the region.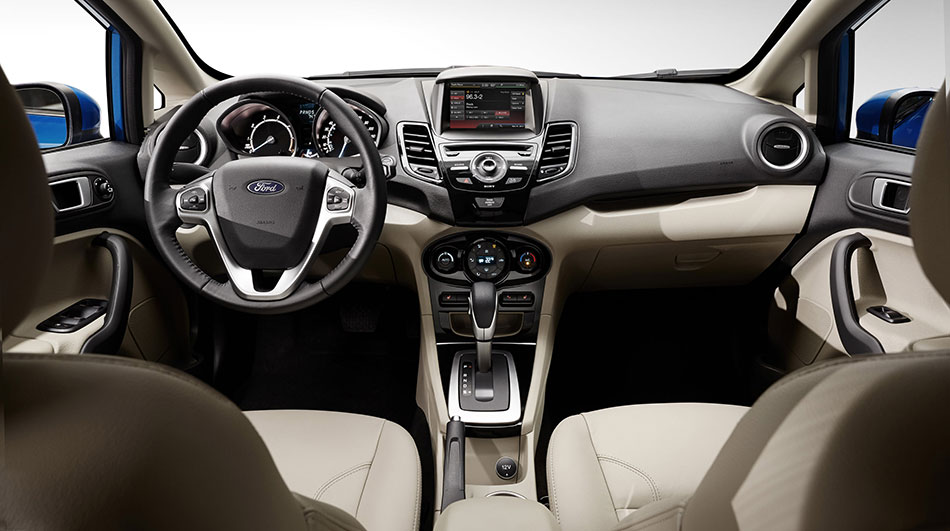 The new Ford Fiesta will also feature the European debut of segment-first MyKey, which will enable parents in particular to encourage safer driving and limit their teenager's exposure to risk at the wheel. The system allows owners to configure maximum speed and audio volume limits. It also mutes audio until seat belts are fastened and ensures driver aids, safety systems and more vigorous alerts cannot be deactivated when used.
The 1.0-litre EcoBoost petrol engine is the 2012 "International Engine of the Year" and is expected to deliver best-in-class fuel economy.
Source: Ford
Gallery:
Ford Fiesta (2014)