The 1954 Studebaker has been the only car in the history of the Carrera Panamericana to win 20 times the race. GWA designs a tribute car named "Veinte Victorias" (20 Winns) for all the times the Studebaker Commander has taken the first place in the grueling 7 day race from border to border in Mexico.
The Stude has won over Porsche, Aston, Jaguars, Mercedes and many other European competitors, it has even been in overall first place for 9 consecutive years ( 1993/2001). Making it the unbeatable one.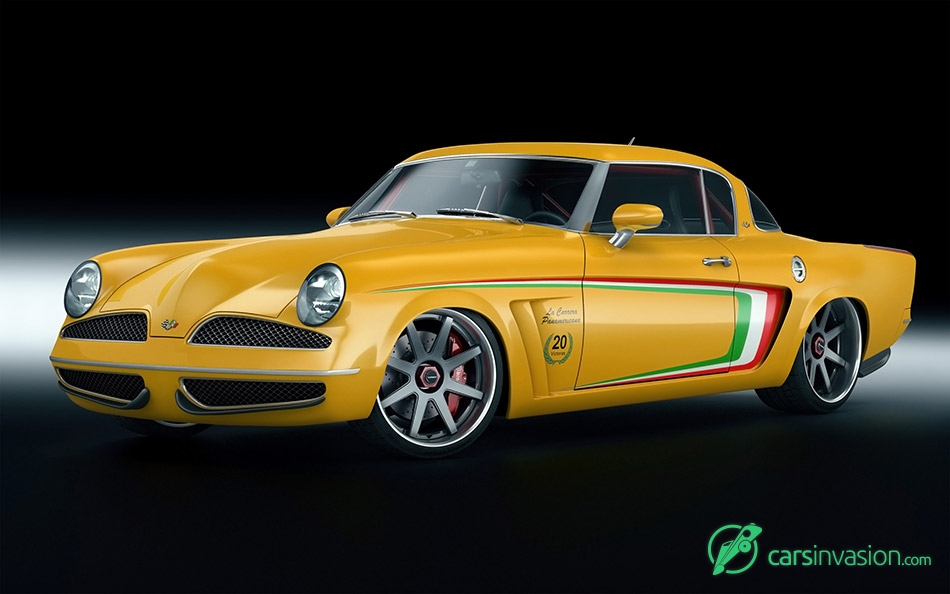 The idea from GWA is to make 19 examples of their design in yellow livery to be auctioned, and only 1 black version to be kept as the pace car of the event for the years to come.
The car uses a 6.2L LS9 Supercharged V8 motor from a corvette with 620 HP and a 6 speed manual gearbox, Brembo HPK brakes, special suspension and a reinforced tubular chassis. Wheels have also been designed by GWA in 19x8 ½ front and 19x11 rear with Bridgestone tires, exhaust system will be manufactured by Fabspeed. The Veinte Victorias is ment to be a a real fun car to drive, as well as a collectors item for those that had competed, or been folowing the Carrera for all this years.
Source: GWA
Gallery:
GWA Tuning Studebaker Veinte Victorias (2015)