Honda presented to the world the exciting Accord Tourer Concept and the new generation of Honda diesel engines, i-DTEC at the 2007 Frankfurt motor show.
The premiere of the Accord Tourer Concept provides a strong indication of the design direction of the all-new generation Accord Tourer set to debut in mid-2008. The wider, lower look signals a sportier, more emotional styling approach, and while the design of the current Accord Tourer maximises its load-carrying capability, the new model goes for smarter, sleeker proportions while retaining a strong degree of versatility and practicality. The Concept's greater width makes for a more spacious cabin and also allows an increased track for enhanced handling characteristics.
The all-new Accord range will boast one of the first all-Euro 5-compliant engine line-ups which will consist of two i-VTEC petrol engines of 2.0 and 2.4-litre capacities and a newly developed 2.2-litre i-DTEC next-generation diesel engine. Compared to the current Accord engine line-up, power output will be boosted and emissions and fuel economy significantly improved.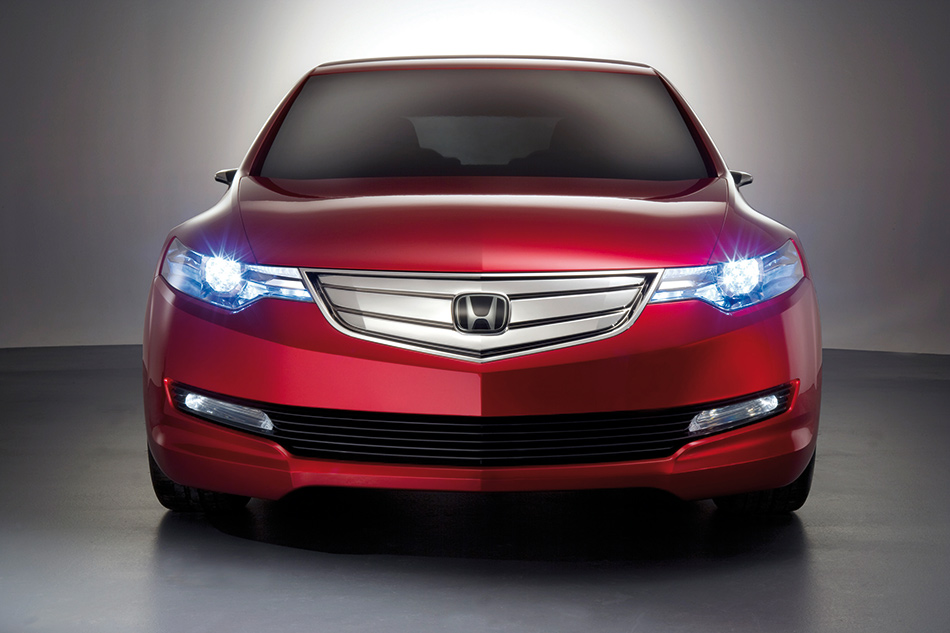 The latest engines will be complemented by innovative new chassis technology that will deliver exceptional handling, greater linear stability and a more involving driving experience without compromising ride comfort.
The all-new Accord will debut in Sedan and Tourer forms at the 2008 Geneva motor show.
The all-new i-DTEC is the 2nd diesel engine Honda has developed. By further improving the current award winning i-CTDi's superb performance, fuel economy and emission efficiencies, i-DTEC has achieved various stringent emission standards in the U.S., Japan and Europe (Honda test data).
The first phase of the programme - compliance with the Euro 5 legislation expected in 2009 - has already reached fruition, and an example of the new engine, which makes its first appearance in next year's Accord range, is being shown on the stand.
Honda continues to work on the second phase of development of its latest diesel engine and has already achieved compliance with the stringent US Environmental Protection Agency (EPA) Tier II/Bin 5 emissions requirements. This is of particular significance to the European market in that the Tier II standards are even more demanding than the Euro 6 requirements which remain at the proposal stage. An example of this engine is also on display at the stand.
Source: Honda
Gallery:
Honda Accord Tourer Concept (2007)