The all-new Honda City will make its European debut at the Istanbul Motor Show in October 2008.
The compact sedan is a radical departure from the previous generation car, with a totally new exterior style, featuring some visual elements of the stylish Accord. The restyled exterior is joined by a new 1.4 i-VTEC engine, which gives the Honda City significantly more power and better performance.
The new engine, which is also shared with the new Honda Jazz is fitted with Honda's acclaimed i-VTEC system, which provides excellent performance and flexibility, without compromising fuel economy or emissions. The new engine gives the Honda City 100PS, a healthy 17 PS increase over the previous model. This extra power helps the new Honda City complete the benchmark 0-100 km/h in just 11.8 seconds for the manual version, an improvement of 1.6 seconds. The automatic version hits 100 in 14.7 seconds, almost half a second quicker than before.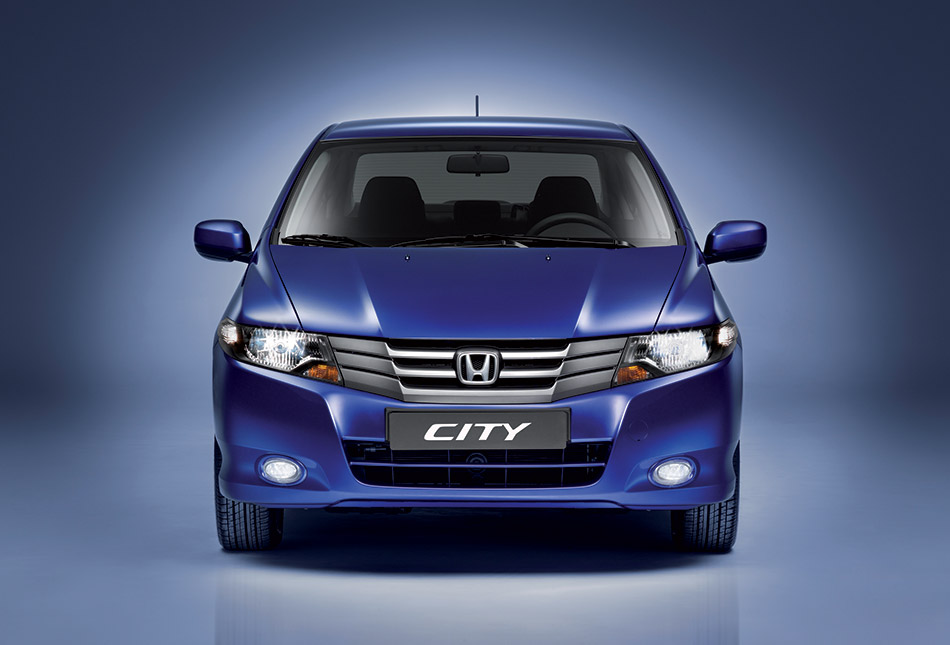 The manual transmission for Honda City is a modified version of the current gearbox, with carbon synchromesh for smoother changes, improved refinement and a new set of optimised gear ratios. The Automatic transmission is all-new and adds the option to shift gears with steering wheel mounted paddles for the first time. With a sport mode, improved shift logic and ratios the new transmission better compliments the new car's more powerful engine.
The all-new model has been further enhanced over its predecessor with a higher quality of materials, improved aesthetics and functionality. Increased storage capacity around the cabin including a bigger glove box improves practicality, while a new design of seats improves passenger and driver comfort.
The design changes are complimented by several improvements to the Noise Vibration and Harshness technologies applied to the car. A host of new features in the body, interior, suspension, engine and mountings have been included to bring further refinement to Honda's newest sedan. The NVH enhancements allow customers to make the most of the new audio system which offers iPod connectivity and better sound quality.
The new Honda City is based on the platform of the award winning new Honda Jazz, and benefits from the many of the technologies seen in the new hatchback. The longer wheel base gives a significant improvement in interior space as well as the associated ride and handling benefits. Safety performance is also enhanced with the adoption of the ACE Body Structure (Advanced Compatibility Engineering), which better protects occupants of both cars in the event of a collision between vehicles of different heights.
Source: Honda
Gallery:
Honda City (2009)