Honda has unveiled the NSX-GT Concept, a racing machine to enter into the GT500 class ofthe 2014 Super GT Series Round 5 "2013 AUTOBACS SUPER GT" at Suzuka Circuit.
The Honda NSX-GT Concept is a dedicated racing vehicle based on the NSX Concept, the next-generation super sports car that made its world debut in January 2012 at the North American International Auto Show in Detroit.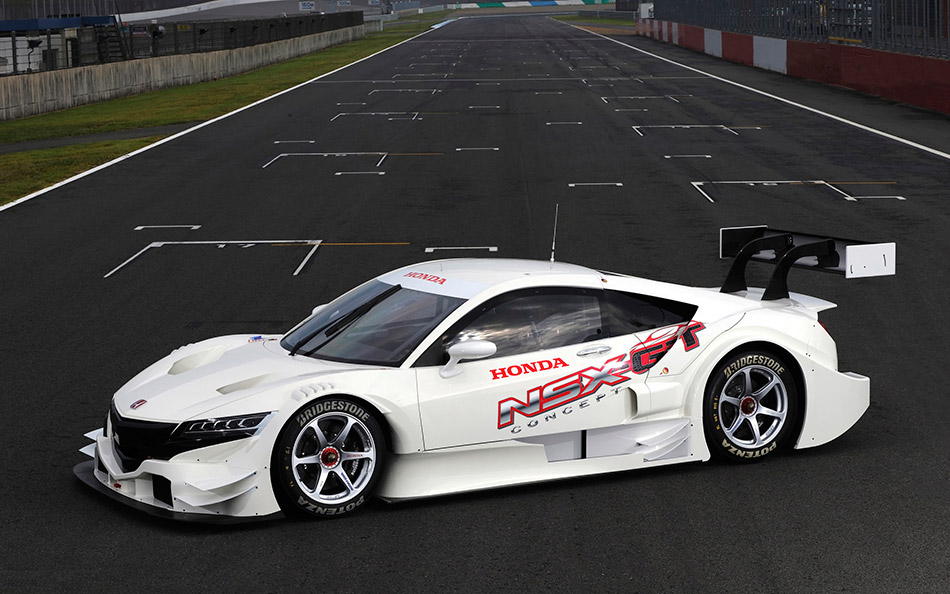 This vehicle complies with the 2014 regulations on GT500 vehicles set by the Japan Automobile Federation. Along with a mid-mounted 2.0 L inline direct-injection 4-cylinder turbo engine, the vehicle is equipped with a racing hybrid system.
Source: Honda
Gallery:
Honda NSX-GT Concept (2013)