Hyundai i10 is an exciting new city car designed to be fun-to-drive, affordable and practical while offering quality and equipment that no other rival can offer at the price.
With diminutive dimensions of just 3,565mm long and 1,595mm wide, the Hyundai i10 promises to be easy to thread through city traffic and a pleasure to park in tight car parks.
Although it has compact overall dimensions, the Hyundai i10 has a wheelbase of 2,380mm - exceptionally long for this class. With the wheels pushed far into each corner there is more space inside for people and luggage, plus it gives the Hyundai i10 'big car' refinement and handling attributes.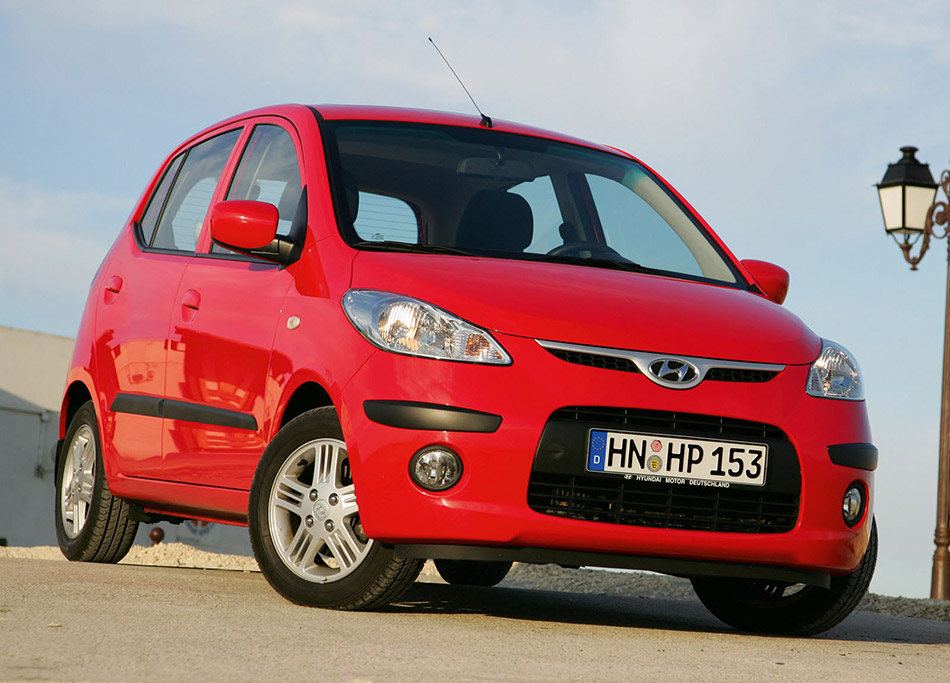 Unlike some competitors the Hyundai i10 is a full five seater and has five door practicality as standard too.
Prices are expected to start at less than £6,500 but Hyundai i10 owners won't feel they're driving something that has been stripped out to keep costs low. Even the entry-level model will have air conditioning as standard - unique in this class.
The Hyundai i10 also has a proper tailgate rather than just a piece of glass, four opening windows with electric operation at the front, central locking, electric power steering, tinted glass, 14-inch wheels, body coloured bumpers and an integrated six-speaker CD/MP3 stereo.
To ensure high safety standards across the range, all i10s will have four airbags with a passenger side cut-off switch, allowing a child seat to be fitted in the front of the car if required.
All Hyundai i10 models will be powered by a 67PS, 1.1-litre petrol engine mated to either a manual or an optional automatic gearbox. The gearshift is mounted on the centre console to improve ergonomics and free up the space between the driver and the passenger seat.
Manual versions will be capable of an official average fuel consumption of more than 60mpg and produce just 119g/km of CO2, qualifying for the VED 'tax disc' rate of £35 a year and exemption from the new London Congestion Charge proposals due to take effect in February 2008.
Like all Hyundai cars, the Hyundai i10 will also be covered by a five year, unlimited mileage warranty to provide peace of mind motoring for half a decade.
Hyundai believes that the i10 is such an attractive, high quality package that its city car sales are set to double from current levels to around 10,000 per year by appealing to new customers and retaining existing Hyundai buyers. The first i10s arrived at Hyundai dealerships in March 2008.
Source: Hyundai
Gallery:
Hyundai i10 (2008)