Jaguar today reveals details for a new range of styling enhancements for the 2005 X-TYPE 3.0-liter Sport, which will be available in November 2004. This exciting addition of exterior body styling and interior enhancements provides a stylish differentiation for the X-TYPE, and is targeted primarily at the younger buyer.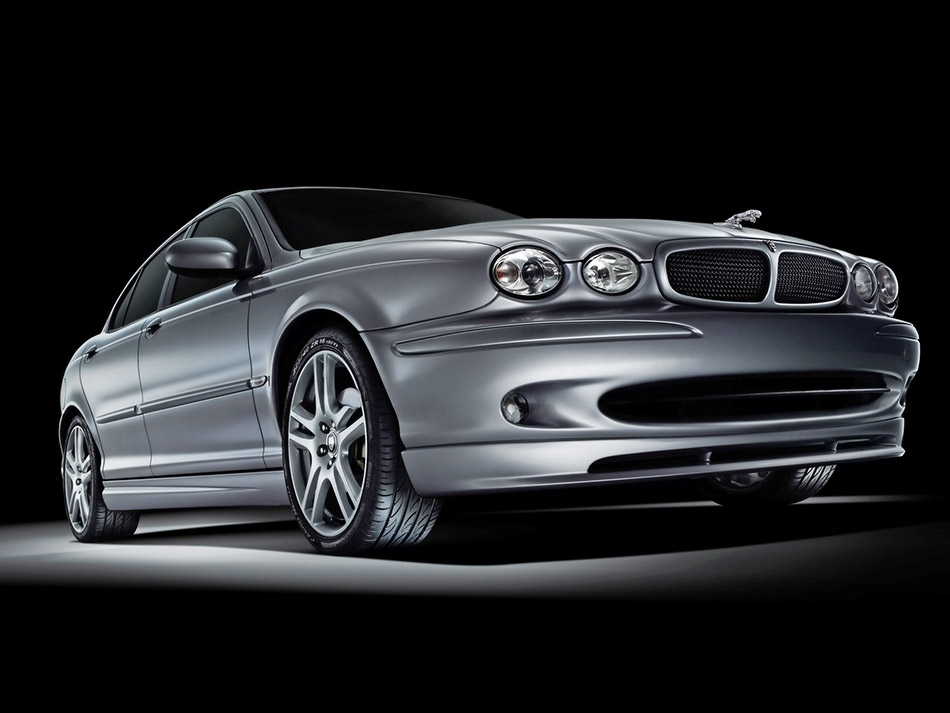 Jaguar Design Director, Ian Callum said, "Body-styling kits must be designed as an integral part of the car. The rationale was to emphasize the stance of the X-TYPE by lowering the visual aspect. The enhancements we have made for the X-TYPE Sport give the car a more aggressive, purposeful look. The whole attitude of the car has been lowered, giving the impression it is hugging the road."
The enhancements give the X-TYPE Sport a more athletic, sportier appearance with a new front lower spoiler, black mesh grille and lower 'infill' grille. In keeping with the new front-end section, the design team has also lowered the side sills and added a new, lower rear valence to ensure that the more squat, purposeful stance is noticeable from all angles. The X-TYPE Sport also gets new exhaust tailpipe finishers and stylish, 18-inch Aruba wheels to complete the look. The interior of the X- TYPE Sport can be fitted with the optional carbon fiber facia and new plush Alcantara seating surfaces.
Source: Jaguar