The founded in 1997 BEST Cars & Bikes Company at Viersen on the Lower Rhine, Germany, is well known because of its exclusive tuning, among many other domains of activity. Collaborating only with carefully picked suppliers, the team around Stephan Witt offers solely rims and exhaust systems made by renowned manufacturers. By the way, as the name of the Viersen Company suggests, bikes are also part of its working program.
 
Innovative technologies, tempting design and intelligent performance are components leading directly to the British Jaguar car manufacturer. The model being subject of discussion now continues the long tradition of impressing ancestor series with compressor engines, light aluminum car bodies and recent chassis technologies.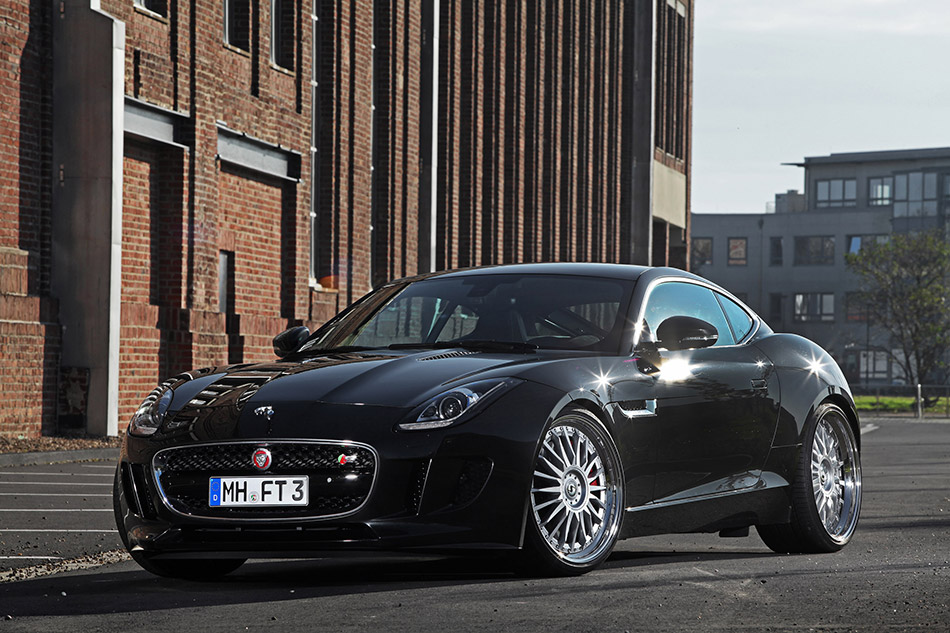 At first, the BEST-team gave such a F-Type Jaguar "only new shoes". There have not been used any rims, but named CC-Line three-part rims out of the inexhaustible "revolutionary" offer of Schmidt Revolution from Bad Segeberg. Thanks to the special manufacturing procedures, the CC-Line rim set is characterized by excellently smooth running, which is felt even in high velocities, because the solid and soft points inside the cast of conventional rims cause vibrations, making the tires "jumping" on the road. Not so the developed by Volker Schmidt pressed three-part wheels. The multispoke-wheels are mounted on the front in 9,5x21 with tires 255/30R21 and on the rear in 11x21 with tires 295/25R21. On this occasion, there has been installed also a H&R spring set.
 
Finally, concerning the Jaguar F-TYPE project rests to note that actually, the BEST-team members are working on a power improvement feature for Jaguar. Nevertheless, already now pure driving fun is guaranteed and we may be curious to the final result.
Source: BEST Cars
Gallery:
Best Cars Jaguar F-Type Coupe (2014)