Mopar, Chrysler Group LLC's service, parts and customer-care brand, will be testing its mettle in the southern California desert at the 2014 Griffin King of The Hammers, an event built around what many consider the toughest one-day off-road race in the world that combines desert racing and rock crawling.
Organized by the ULTRA4 Racing Series, the week-long event is held every February on public lands in Johnson Valley, Ca. in an off-highway vehicle area known as "The Hammers." Competitors, divided into in four distinct categories, race on a 100+ mile course that runs over terrain that includes sandy washes dotted with creosote bushes, flat dry lakebeds, sand dunes and, of course, the world-famous rock canyons and trails from which it derives its name.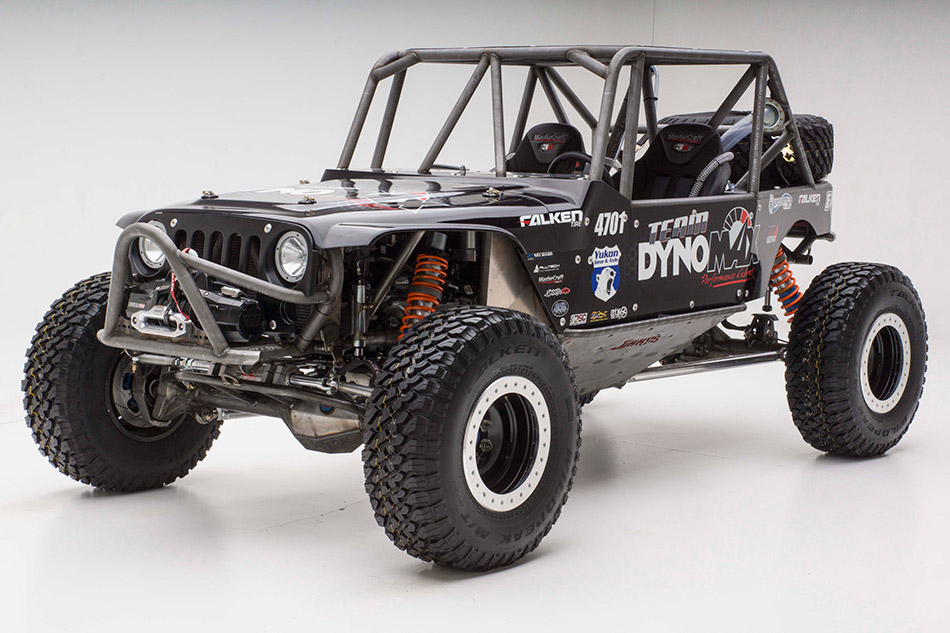 Competing in the Every Man Challenge race category, which allows off-road enthusiasts a chance to race their stock and modified stock vehicles, Mopar's GEN III 5.7 liter HEMI® crate engine will power the six vehicles competing in a newly created spec class in which each entry is outfitted with the same equipment. These unique "4700 Spec Class" 4x4 vehicles have a custom tube frame design based loosely on a Jeep Wrangler, and are outfitted with Mopar's HEMI crate engine and some of the best industry-leading parts the off-road world has to offer.
"We're excited to supply HEMI engines to the newly formed spec class at King of The Hammers and put our quality products to the test in the toughest conditions," said Pietro Gorlier, President and CEO — Mopar, Chrysler Group LLC's service, parts and customer-care brand. "The 5.7 crate engines we are providing are the off-road race version of the recently announced Scat Package performance upgrades for the Challenger and Charger. This event is in essence a proving ground for our engine, set-up, calibration and parts, as we don't just design and produce quality parts, we want to test them in the field so that customers know that they are getting the very best available."
Participating in the off- road event is a fitting tribute to the heritage of the revolutionary Gen II 426 race HEMI, which is celebrating 50 years since its introduction after being built specifically to win races. The success of that GEN II race HEMI has resulted in an amazing lineage of quality Mopar engines, which now includes the newest generation of 5.7L crate engines.
"We've partnered with the best manufacturers in off-road, and this class required parts that could handle the demands of off-road racing and the brutality of The Hammers," said David Cole, Executive Director of ULTRA4 Racing Series. "Nobody knows off-road better than Jeep and Mopar, and we're excited to have the HEMI powering the 4700 Spec Class."
"The 4700 Spec Class offers both professional drivers and first-time enthusiasts a chance to experience what ULTRA4 Racing is all about," said Cole of the turnkey solution the spec class offers. "We wanted to give people an opportunity to race or recreate off-road in a fully capable 4WD vehicle without the expense and headache of having to build or buy one of their own."
Source: Jeep
Gallery:
Jeep Wrangler Mopar 4700 Spec Class 4x4 (2014)