White crocodiles and alligators are a very rare sensation and sometimes even regarded as holy animals. Now, LARTE Design presents a white Alligator on wheels – the specially tuned version of the popular Lexus LX 570. And holy cannoli: This bodywork is really adorable.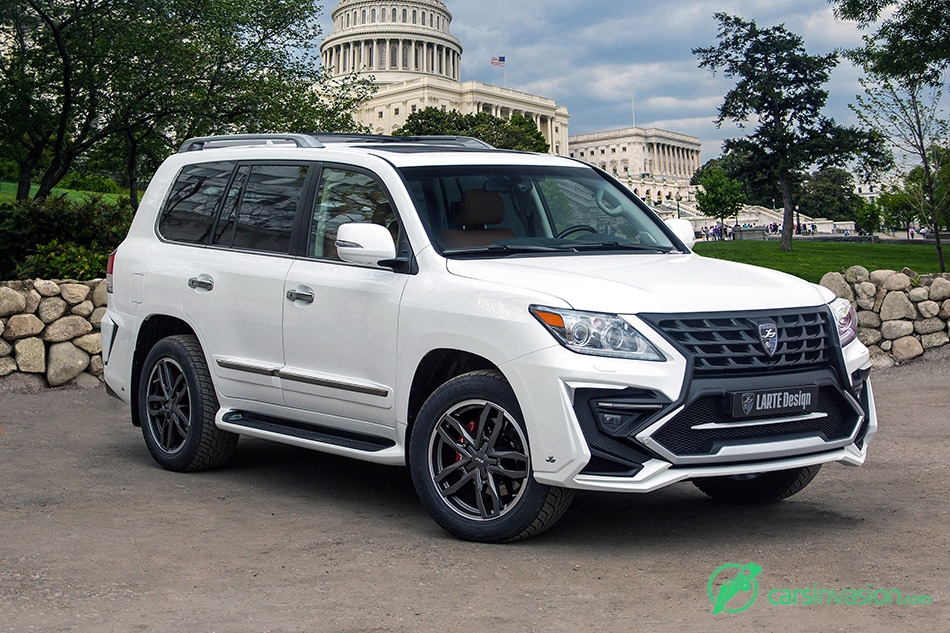 Premium tuner LARTE Design has turned the full-size SUV into a much aggressive car, using a complex body kit made of high-quality fiber-glass. Under the black radiator grille a huge silver brace makes for a predator-like appearance. Then we have the LED daytime running lights specially manufactured by the German supplier Nolden. The ragged front is also adorned by irregular edges, protrusions, slants and elements and huge air inlets bearing grids.
And the car also has a striking rear bumper with a diffuser insert of a different color. On the sides, we find narrow air slots, which fit the reptile look very well. The chromium-gleaming exhaust pipes in their striking rhomboid design are the hallmark of the LARTE Design exhaust system. The kicker is the electronic valve control, which provides drivers with a better range of sounds, if you put the pedal to the metal. See you later, Alligator!
Source: Larte Design
Gallery:
Larte Lexus LX570 White Alligator (2015)