To begin earning back some of that market share, Lincoln is "crossing over" to where the customers are with the introduction of the MKX.
As a five-passenger CUV to be powered by an all-new 3.5-liter engine with a 6-speed transmission, the MKX gives Lincoln its first entry into the red-hot crossover market. Many analysts have predicted that CUV sales would overtake traditional SUVs by the end of the decade, but many now feel it will happen this year.
"CUV sales have grown from about 500,000 units in 2000, when there were 15 models available, to over 2.2 million units last year across 41 nameplates," said U.S. sales analyst George Pipas. "That's an increase of 14 percent last year. By comparison, traditional SUV sales came in at about 2.4 million units in 2005, after having peaked at 3 million units a year as recently as 2002. No one will argue that CUVs will be considered the vehicle of this decade."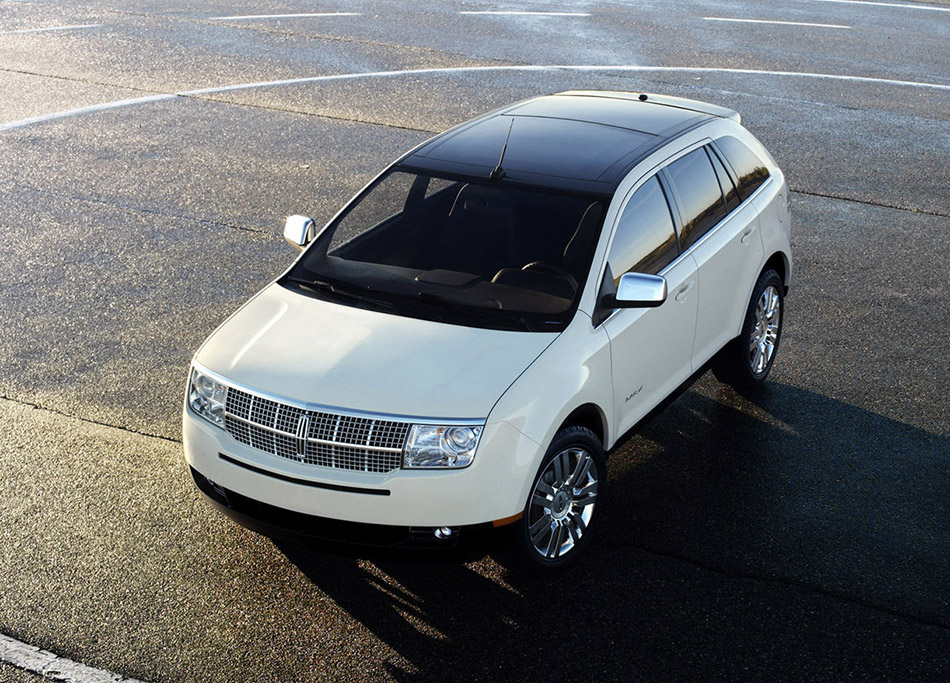 "Crossover vehicles are the hottest segment in America with a growth curve that's even outpacing that of SUVs during the '90's," said Horbury. "These buyers are looking for a combination of SUV passenger and cargo flexibility plus car-like agility, ride and fuel economy. Qualities that are embodied in the Lincoln MKX."
Billed as having the quietest Lincoln interior yet, the MKX also offers an optional all-glass panoramic Vista Roof, a 27-by-29-inch forward moon roof for both driver and front-seat passenger with one-touch open capability. A fixed 15-by-31-inch rear moon roof also gives rear-seat passengers an outside view.
Adaptive front lighting, heated and cooled front seats (heated rear seats), a 14-speaker THX audio system and DVD navigation are some of the other interior luxury amenities available. And with the front passenger and rear seats folded, Lincoln says the MKX delivers the largest cargo area in its class.
Lincoln MKX also comes standard with a four-wheel anti-lock braking system (ABS), Roll Stability Control, dual-stage front airbags and an optional intelligent all-wheel-drive (AWD) system.
Horbury calls the Lincoln MKX the first "distinctly American" entry in the luxury mid-size CUV market.
"We think the opportunity is particularly strong in the luxury CUV segment," he said.
Source: Lincoln
Gallery:
Lincoln MKX (2007)