Lotus is a global high tech company and expanding fast. We are committed to driving forward with technology for both Lotus Cars and our Engineering Clients, spearheading research into ever-increasing fields, such as, hybrids, electric vehicles and renewable fuels. Lotus Cars now retails its products in 32 countries and is growing quickly in new territories such as Malaysia, Korea and China in South East Asia and the Gulf States in the Middle East. Lotus Engineering continues to provide and develop high technology engineering consultancy for the worlds motor industry.
The exciting Model Year 08 line up heralds increased levels of performance for both Elise and Exige, to provide a peerless driving experience. Listening to Lotus owners views we are determined to continue with improvements to the experience of Lotus ownership and as an example we have developed the option packs to simplify the purchasing process. We are expanding our future model line-up to include exciting new products such as a mid range 2+2 sportscar and a stunning high specification supercar, both of which will be true to the Lotus brand philosophy.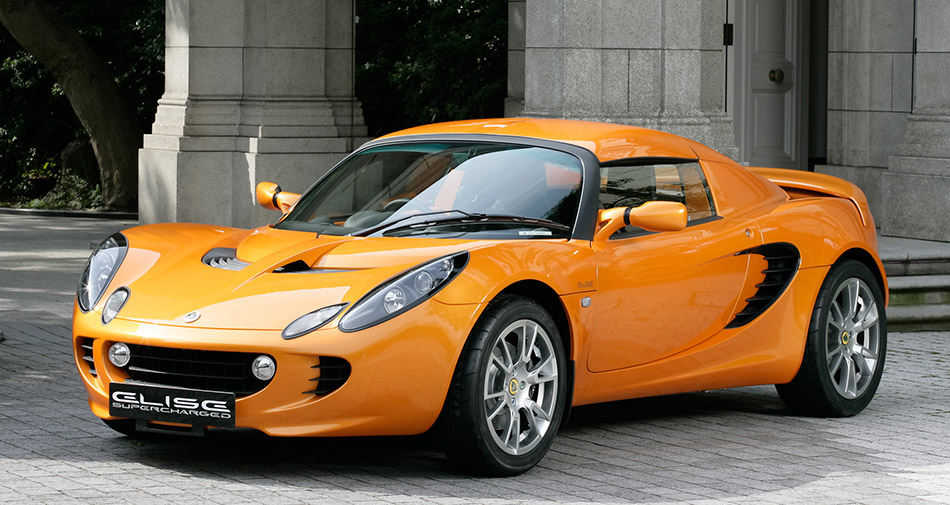 The biggest news from the 2008 Model Year Lotus line-up is the introduction of the Supercharged Elise SC, a 220 PS version of the multi award-winning roadster, easily identified by its new rear spoiler and unique new design of alloy road wheels.
Despite the on-paper similarity with the Exige S, this is no mere engine swap this is an allnew, non-intercooled installation applied to the current Elises 1.8-litre 2-ZZ VVTL-i engine.
The Lotus-designed, Magnuson-produced supercharger uses a smaller Eaton rotor pack (an M45 unit) than that of the current Exige S, and is married to the intake manifold plenum as part of a single-piece casting. Combined with the absence of an intercooler and its associated pipework, this integrated supercharger/intake assembly contributes to an 8kg reduction in engine weight compared with the Exige S.
A further benefit of dispensing with the intercooler for the Elise SC application is the supercharger packaging viability for Elise and improved rear visibility when adopted into the Exige S, where vision from the rear view mirror is masked by the current intercooler installation. The Elise SC has been designed to have different driving characteristics to the Exige S. In keeping with its role as a supremely fast road car rather than extreme track machine, throttle response is very progressive but also very direct, resulting in a measured, refined driving experience.
But, as you might expect of a car with 220 PS and weighing only 903 kg (1987 lbs), the performance of the Elise SC is electrifying 0-60 mph in 4.4 secs / 0-100 km/h in 4.6 secs (estimated); 0-100 mph / 160 km/h in 10.7 secs (estimated); top speed 150 mph / 240 km/h
(estimated). Although for the record, the Exige S remains the faster car on track, thanks to its superior aerodynamics package that generates 42 kg (92 lbs) of downforce at 100 mph (160 km/h). The fuel economy of the Elise SC is impressive with an estimated combined figure of 9.1
litres / 100 km (31.0 mpg).
A new bespoke wheel design is introduced to the Elise SC, the rears having increased half an inch in width to 8.0 inches, to give even better grip performance from the standard Lotus specific Yokohama AD07 LTS 225/45 R17 tyres.
Source: Lotus
Gallery:
Lotus Supercharged Elise SC (2008)