This open air GranSport Spyder maintains every ounce of the temperament and aggressive look of the GranSport coupe. This is emphasized first by a 10-mm-lowered set-up, a very pronounced front lower spoiler and by the side bars elegantly integrated into the body itself, all resulting in improved aerodynamic performance.
The athletic look of the car is completed by the 19" alloy wheels in the same design of those used in the Maserati Trofeo Championship mated to specially produced tires with a profile designed to make the GranSport Spyder even more agile and responsive to the steering wheel.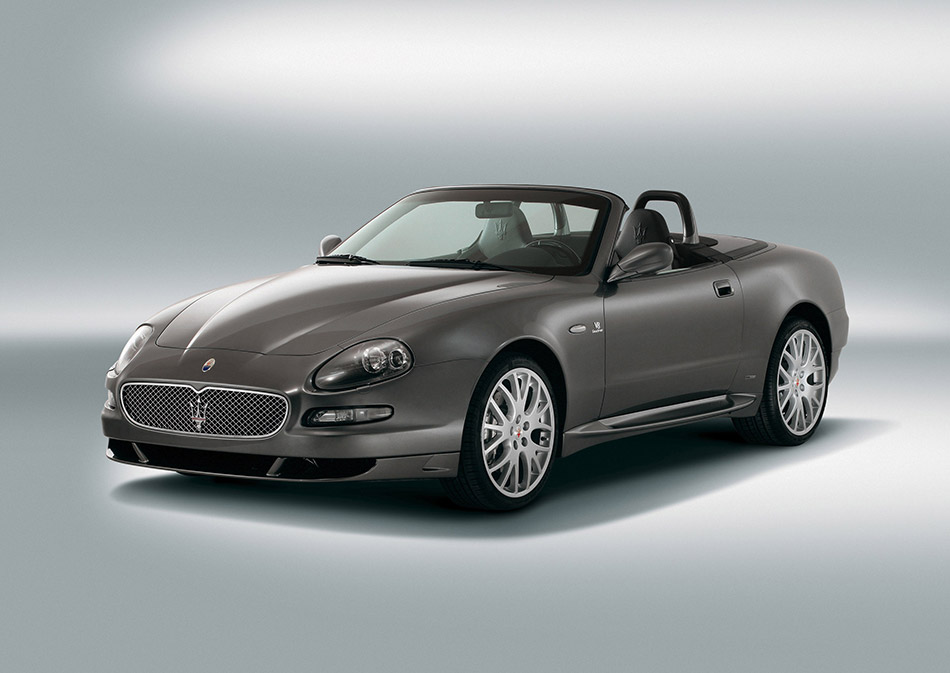 The Italian roadster also shares with the coupe the evolved version of the 4.2 litre V8 producing 400 hp and a 333 lb-ft of torque, placing the GranSport Spyder among the fastest convertibles in the world. The engine has been combined with an exhaust system designed to give enthusiasts an instantly recognizable deep, full-bodied rumble. Thanks to new specific software, the GranSport Spyder offers even faster gear changing, on average 35% faster than its predecessor.
The design and materials of the interior are a perfect mix of leather, high-tech fabric and the most use of Carbon fibre in the class. The upper part of the dashboard is trimmed in leather, while the central area, framed by the piping, is trimmed in BrighTex®, the same high tech fabric of the racing MC12. The GranSport Spyder will go on sale beginning March 2006.
Source: Maserati
Gallery:
Maserati GranSport Spyder (2006)