Building on the huge international success of the Maserati Quattroporte, two new versions of the model will appear on the exhibition stand at Frankfurt in September: the Quattroporte Executive GT and the Quattroporte Sport GT.
Eagerly awaited as the car that would relaunch and consolidate the great Trident tradition, the Quattroporte was unveiled at the Frankfurt Motorshow in 2003. The first orders were taken the same day from clients who were immediately struck by the unmistakable style and advanced technology without ever having driven the flagship model. Since then, the Quattroporte has been a bestseller in its category on the US, European and Asian markets.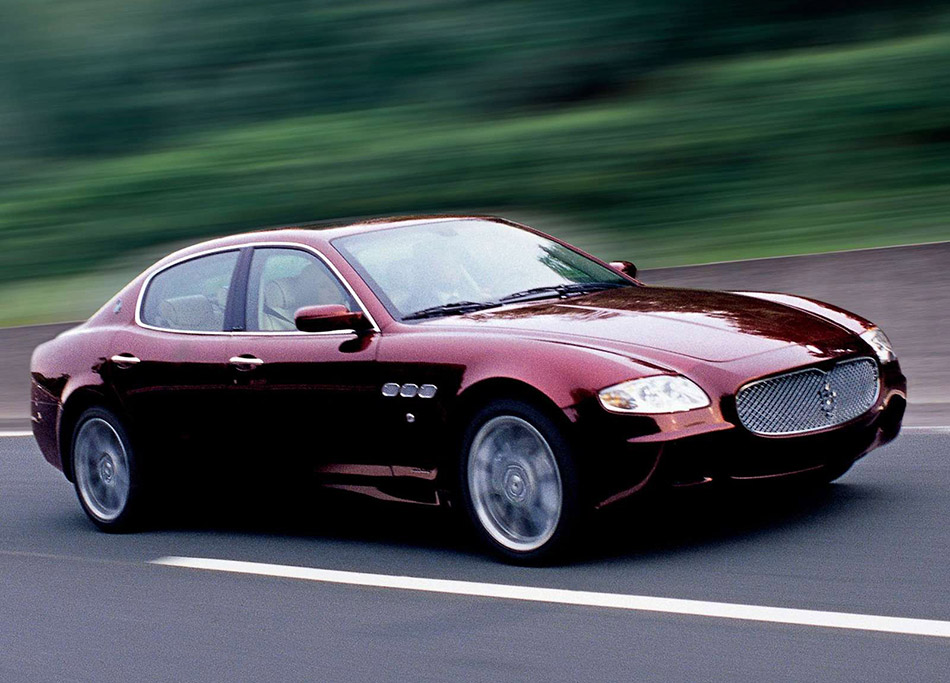 Presented as a unique saloon car with two souls: elegant and comfortable but with a sporty performance, an extensive personalisation programme was developed for the Quattroporte. These new versions enhance the car's dual character in a very exciting manner.
Quattroporte EXECUTIVE GT
Distinguished by a blend of elegant eye-catching colours and refined wood veneer finishes for the interior, the Executive GT includes the following accessories:
Chrome mesh grille, side chrome grille, external identification plate, 9-spoke 19" ball-polished wheel rims, wood and leather steering wheel, roof section in Alcantara and a series of features dedicated to providing maximum comfort levels for passengers (among them comfort pack for the rear seats and stowable rear table in wood or titanium). Further personalisation options are available.
Source: Maserati
Gallery:
Maserati Quattroporte Executive GT (2006)