Mazda Motor Corporation zips into the 2004 North American International Auto Show (NAIAS) with its smallest story in years: the MX-Micro Sport concept. The nimble and light five-door concept makes its world premier at the annual auto show in Detroit, joined by seven additional all-new or face-lifted production models; including the new Mazda3 four-door and Mazda3 five-door, the new Mazda6 Sportwagon and Mazda6 five-door, the new turbocharged Mazdaspeed MX-5, the recently face-lifted MPV and an updated 2005 model-year Tribute.  Mazda's Hydrogen Rotary RX-8 concept, which premiered last October at the 2003 Tokyo Motor Show, is also making its US debut at NAIAS.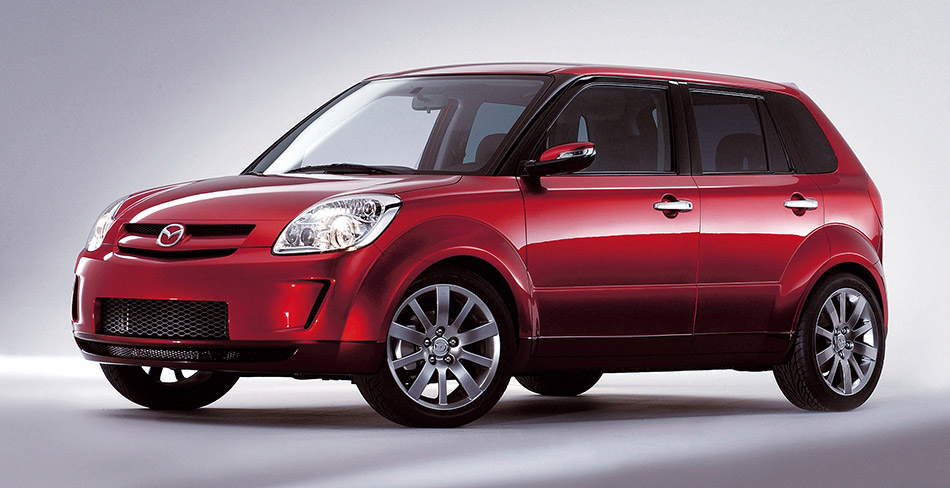 "This has to be our best collection of cars ever," said Stephen Odell, Mazda's Senior Managing Executive Officer in charge of Global Marketing, Sales and Customer Service, commenting on the collection of concept and production models at the annual Detroit show.  "We've committed ourselves to getting our business stronger in North America.  From MPV to RX-8, we've got the right products—these cars represent the strongest showroom in Mazda's history—and we are now aggressively addressing our distribution issues in this key market."
Mazda MX-Micro Sport Concept
The four-cylinder, six-speed MX-Micro Sport concept is the company's latest effort in its ongoing pursuit to further remake and strengthen its line of Zoom-Zoom vehicles.  A production version of the MX-Micro Sport concept will be launched into a key automotive market during calendar year 2004, and Mazda is currently reviewing opportunities in other key markets including North America.  Mazda will be gathering consumer reactions to the vehicle during the public days of the Detroit show.
Gallery:
Mazda MXMicro Sport Concept (2004)