The Vision Gran Turismo project is the setting for the world's best automakers to develop concept cars for motorsports fanatics. The Mazda LM55 Vision Gran Turismo pushes the boundaries at the intersection of technology and design. This is not your traditional Mazda but a vision of the future with a healthy dose of respect for the past. It's the product of setting your sights on outright victory at the world's most demanding endurance race, the famed 24 Heures du Mans.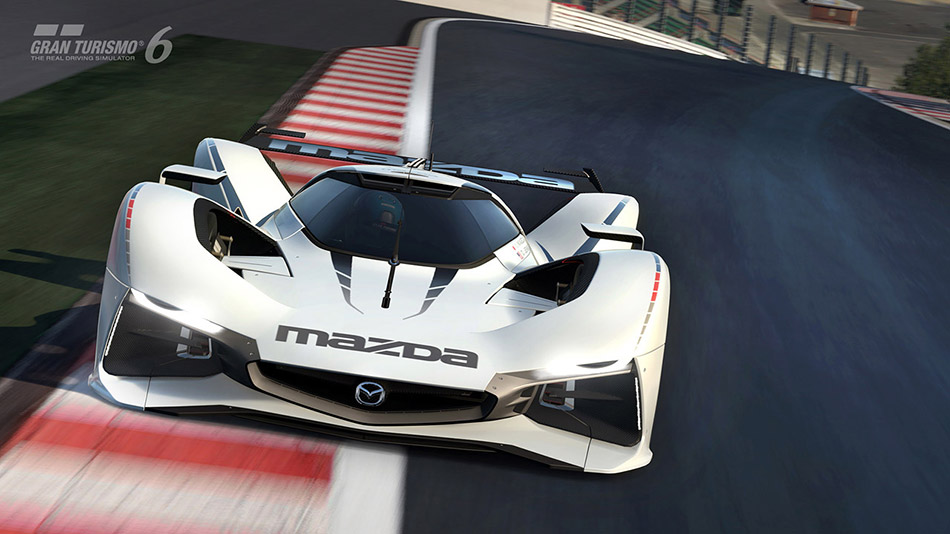 For the design of the Mazda LM55 Vision Gran Turismo, the Mazda Design team blended agility with elegance. Its dynamic silhouette is drawn with sensual forms inspired by Mazda's Kodo design philosophy. Even the shape of the front grille is an interpretation of the Mazda signature front end developed for its production vehicles. The stance of the Mazda LM55 Vision Gran Turismo, reminiscent of the famed 787 B that took overall victory at the 1991 24 Hours of Le Mans, is powerful yet graceful.
The Mazda LM55 Vision Gran Turismo barely tips the scale with lightweight, carbon fibre components, including a monocoque chassis clad in striking atmospheric-white paint. Pair this with advanced drive train technology that offers the epitome of power, efficiency and durability and the result is an exceptional power to weight ratio exceeding that of most cars in its class.
The Mazda LM55 Vision Gran Turismo is Mazda's vision of the future born of their unrelenting challenger spirit.
Source: Mazda
Gallery:
Mazda LM55 Vision Gran Turismo (2015)