The 4/4 Sport personifies traditional open air motoring – simple, light, elegant and fun.
The installation of the latest high efficiency 110Bhp 1.6 litre Sigma engine from Ford means that full advantage of the sub 800 kilogramme all up weight can be made. 138 Bhp/tonne gives lively performance with 0-62 mph in under 8 seconds, and with CO2 emissions at 139g/km means that the Morgan delivers a thoroughly contemporary package.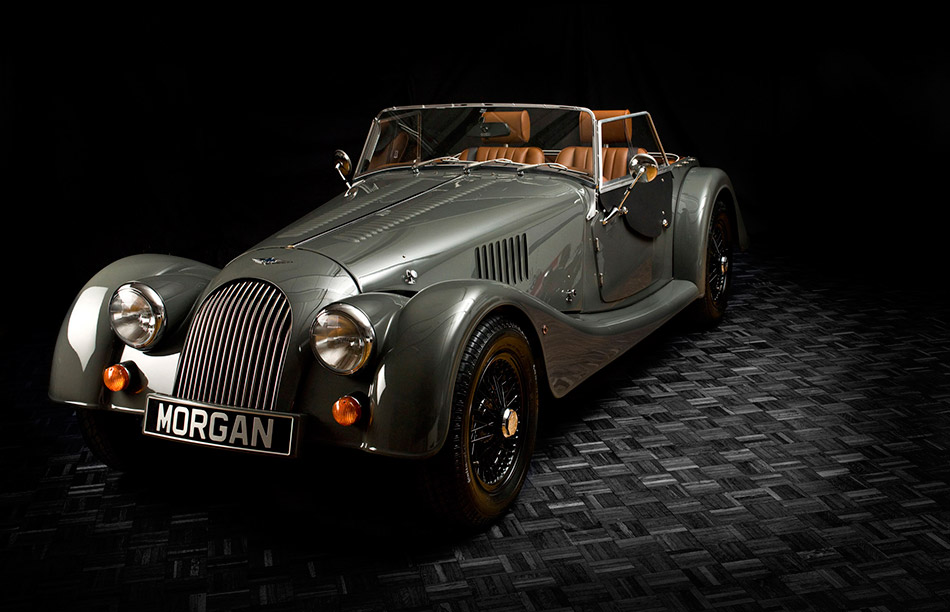 For a model now celebrating its 74th birthday, and a world record for a continuous production run, the 4/4 has had continuous development, culminating in this, the latest in small, lightweight, safe and fun sportscars using the unique fusion of traditional quality materials with the latest in advanced powertrain technology. The 4/4 Sport is the lowest CO2 emitting sports car in the world.
The 4/4 Sport sits on lowered suspension, and has been lightened to deliver the most fun for the driver and passenger. Still retaining a generous fixed specification which includes beautiful saddle brown leather, and a choice of 8 colours, the Morgan 4/4 Sport customer can add a variety of personalised packages through the supplying dealer.
Few cars can deliver more smiles, let alone the combination of low environmental impact, low cost of ownership with the added pleasure of owning a coach-built car. The Morgan 4/4 sport does all this and more, putting fun back into motoring.
Source: Morgan
Gallery:
Morgan 4-4 Sport (2011)