The Morgan Plus 4 embodies everything that is great about Morgan. With wider wings and tyres than the 4/4, the Plus 4 feels more planted, whilst it's 2.0 litre Ford engine gives it more power and an exhilarating ride. The Morgan Plus 4 is the most popular car in the Morgan range.
The performance is a particularly good mix of responsive acceleration and fuel economy. A sure footed partner on any journey with even weight distribution, the car is intuitive to drive and offers pure driving pleasure. Available with a wide range of options including a vibrant spectrum of natural leather choices, an infinite number of paint colours and an extensive list of optional extras. Like every Morgan, the Plus 4 is tailored to your individual specification.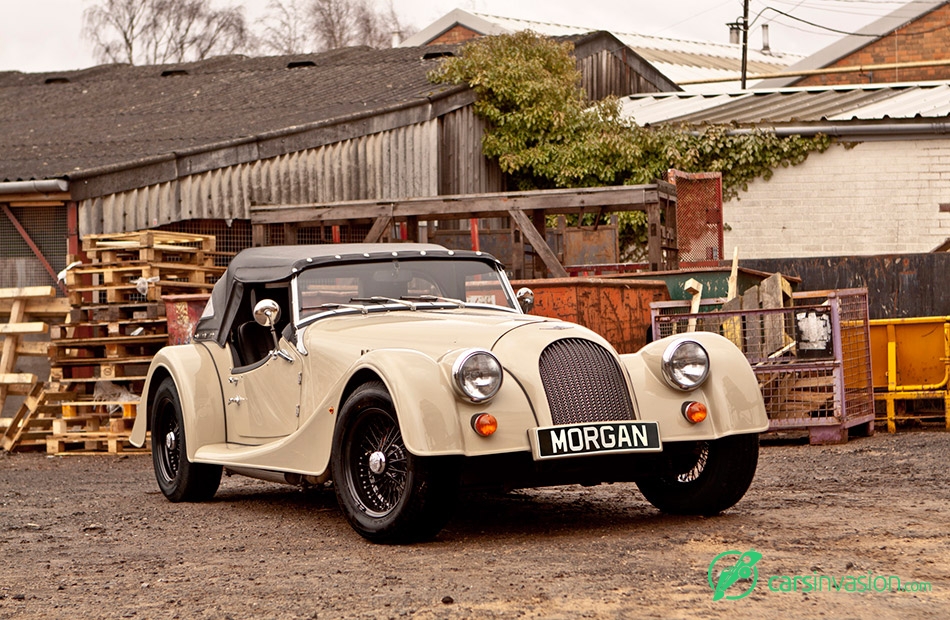 With black wire wheels as standard, an easy up roof, reclining sports seats as well as a heated windscreen and heater, the Morgan Plus 4 is ready for any adventure. A wide range of optional extras are available to ensure that your new Morgan is personalised to your exact specification.
Easy up hood
The Morgan Plus 4 features a black PVC easy up hood as standard. The easy up hood enables one person to easily put up or take down the roof quickly and easily. When down, the hood does not compromise the beautiful clean lines of the car and is available to specify in a range of coloured PVC or mohair material configurations
Plus 4.
Narrowbody
The Morgan Plus 4 is also available in a "narrow body" configuration. With thinner wings and tyres, the narrow body Plus 4 has the more traditional look of a 4/4 whilst retaining the same engine and performance capability of a Plus 4. The narrow body look is achieved by fitting smaller wings to the car without affecting the body or interior space.
Source: Morgan