Nissan North America, Inc. unveiled the dynamic AZEAL Coupe Concept, which is designed to be an affordable, performance-oriented entry-level coupe with the style and personality to match the lifestyles of its young, active target buyers.
The Nissan AZEAL Coupe Concept is a fresh interpretation of the classic sports coupe. The essence of the AZEAL is its clean, straightforward, agile exterior combined with a modern, driver-oriented, highly interactive interior.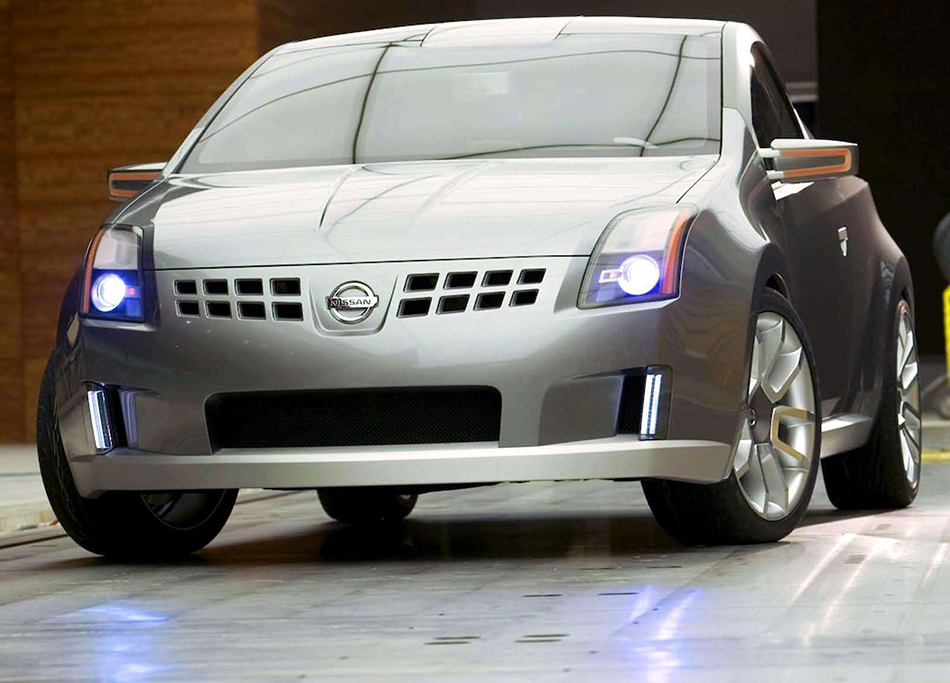 AZEAL features an aggressive body design with wide fender flares, short overhangs and a sharply sloped rear roofline with integrated active airfoil. The interior combines a dark, industrial metallic instrument panel appearance contrasted by Wasabi Chartreuse fabric seats and an open greenhouse with glass-panel roof.
The AZEAL design exercise is the first concept car created by Nissan Design America's (NDA) new studio in Farmington Hills, Mich.
"The idea behind the AZEAL is that an entry-level vehicle doesn't have to look entry-level. Though AZEAL has the compact dimensions of a small coupe, it projects a much larger presence in terms of style, personality and desirability," said Bruce Campbell, vice president, design, NDA.
The front-wheel drive AZEAL utilizes a turbocharged version of Nissan's 2.5-liter 4-cylinder engine mated to a 6-speed manual transmission. It rides on 19-inch aluminum-alloy wheels with a unique sandblasted and painted surface treatment.
Source: Nissan
Gallery:
Nissan AZEAL Concept (2005)