Nissan North America, Inc. (NNA) today announced the addition of an all-new Nissan Versa hatchback and sedan for the 2007 model year. The new entry-level Versa is expected to have a MSRP starting at around $12,000. The hatchback model is scheduled to go on sale in early summer 2006, with the Versa sedan following in late 2006. The Versa is one of many enhancements to Nissan's 2007 car lineup, which will include an all-new Sentra, all-new Altima and enhanced Maxima.
"Versa rounds out our strong car portfolio, which is going to see a lot of new activity in the coming model year," said Jed Connelly, senior vice president, sales and marketing, NNA, at the Versa preview held at the Nissan Technical Center North America – Farmington Hills. "Combined with the popular Nissan Sentra, the new Versa gives Nissan a major presence in the under $20,000 sedan segments, which currently account for nearly 1.9 million annual sales."
Versa is an international design, built on Nissan's advanced "B" platform. Versa models sold in North America will be assembled at Nissan's Aguascalientes, Mexico facility, which also builds the current Nissan Sentra.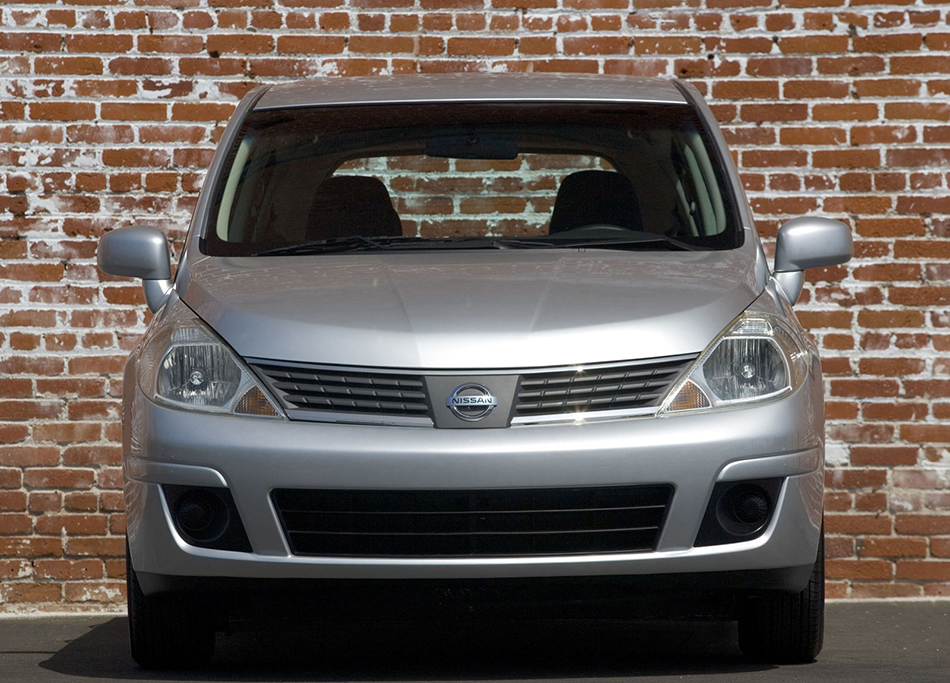 The name Versa reflects the "versatile space" provided by the roomy interior and cargo area. Versa will be called Tiida in Mexico, Japan, China and other markets where the car is sold.
The design of the new Versa places a priority on interior roominess, a high quality interior and comfortable, stress-free environment.
"The Versa design and engineering teams found a way to put a big interior in a small car," said Connelly. "The interior length, front to back, is over six feet long – equal to or larger than some full-size luxury sedans." Both the Versa hatchback and Versa sedan also feature large cargo areas, ideal for owners with highly active lives.
Versa offers a high quality interior design and craftsmanship. The interior features a clean, simple design and layout that accentuates its surprising roominess. The Versa exterior features a dynamic look and attention to detail, with the body forms and long rooflines suggesting both the roominess inside and Versa's performance capabilities.
Every Versa comes with a standard 1.8-liter DOHC inline 4-cylinder engine designed to satisfy both performance and environmental requirements. The all-new engine is rated at an estimated 120-horsepower and 125-plus lb-ft of torque (estimated). Fuel economy is estimated at a combined 38 miles per gallon with the available Nissan Xtronic CVT (Continuously Variable Transmission) transmission (final engine performance and fuel economy rating will be finalized closer to vehicle on-sale date).
"With the availability of the smooth, efficient CVT in Versa, we're putting some of our best technology on our entry-level vehicle," said Connelly.
The Versa sedan and hatchback will be offered in several models and with a long list of standard and available features and amenities, including available Intelligent Key, Bluetooth® Hands-Free Phone System, satellite radio and Rockford Fosgate-powered subwoofer.
"With its highly affordable price, Versa offers a great opportunity for new buyers to experience Nissan's performance, technology and quality for the first time," said Connelly. "With an expanding consumer market for high quality, highly efficient, high value small vehicles, Versa is in an ideal position for 2007 and beyond."
Source: Nissan
Gallery:
Nissan Versa Hatchback (2007)