Stylish, exciting and with a love of the big city. It's a description that applies as much to the Nissan Micra as its does to readers of the world's best-selling fashion magazine, ELLE.
To celebrate this, Nissan and ELLE have joined forces to develop a special version of the popular city car.
Fittingly, the Micra ELLE makes its Motor Show debut at one of the most fashion-conscious cities in the World - Paris. On sale this autumn, the Micra ELLE combines stylish looks with intelligent technology and a spirited attitude. Indeed, it's the perfect accessory for today's busy, independent woman.
"This is far more than just a badge on a car," said Geraldine Ingham, Chief Marketing Manager for Nissan in Europe. "There is a lot of common ground between the Micra and ELLE with both the car and the magazine appealing to very similar buyers.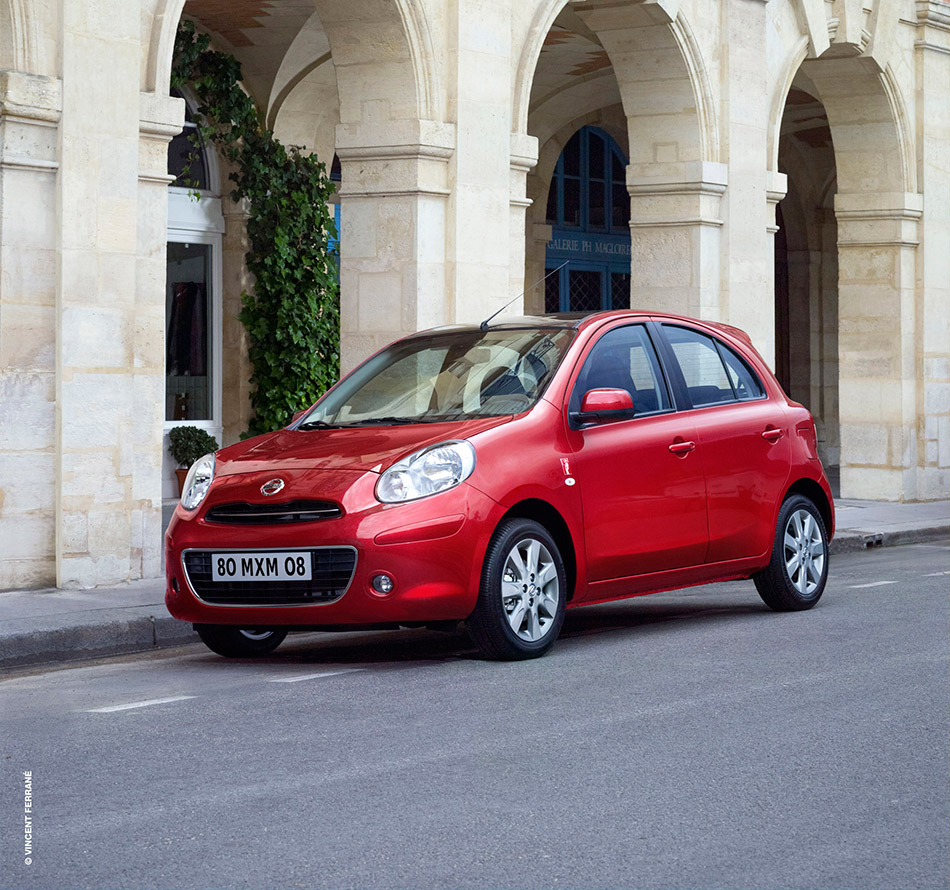 "A hectic lifestyle means today's ultra busy woman spends her day juggling work and leisure activities, family, friends and relationships... and she needs an ally. The Nissan Micra ELLE is that ally, helping her get through the day by being a key partner for getting around the city."
Based on the mid-range Acenta model, the Micra ELLE benefits from an extensive equipment list that includes air-conditioning, Intelligent Key for keyless entry, start button, heated door mirrors and cruise control with speed limit control.
Special design features include a panoramic glass roof, chrome accents on the lower part of the grille, chrome interior door handles, painted alloy wheels, fog lamps and a roof spoiler. Completing the look are discreet ELLE badges on the tailgate and front wings. The famous logo also appears on the cabin floor mats and unique front door guards.
Customers will be able to choose from a wide range of colours including a new Ocean Blue option, with all examples featuring a new fabric for the seats. The advanced Nissan Connect satellite navigation and infotainment system is available as an option.
The Micra ELLE launches with two petrol engine options, both of which qualify for Nissan's 'Pure Drive' badge - a symbol reserved only for the cleanest cars in the Nissan line-up. The 1.2-litre normally aspirated three-cylinder engine produces 80PS, while the sophisticated 1.2-litre supercharged (DIG-S) unit generates 98PS. Despite its punchy performance, this remarkable engine produces just 99g/km of CO2 with a manual transmission.
Source: Nissan
Gallery:
Nissan Micra ELLE (2012)