Building on Nissan's longstanding success in the sedan market, Lannia delivers a fresh, distinctive personality that China's young generations embody. As the first product developed and designed for the young Chinese generations, especially those in their 20s and 30s today who are seen as energetic trendsetters, Lannia is a tangible expression of the company's commitment to China.
Evolved from the Friend-ME concept and Lannia Concept which debuted in China in 2013 and 2014, respectively, Lannia design development primarily was led by the Chinese talent from Nissan Design China, who identify with the young Chinese generation and were able to infuse the global experience and capabilities of the Nissan Global Design Center into the design.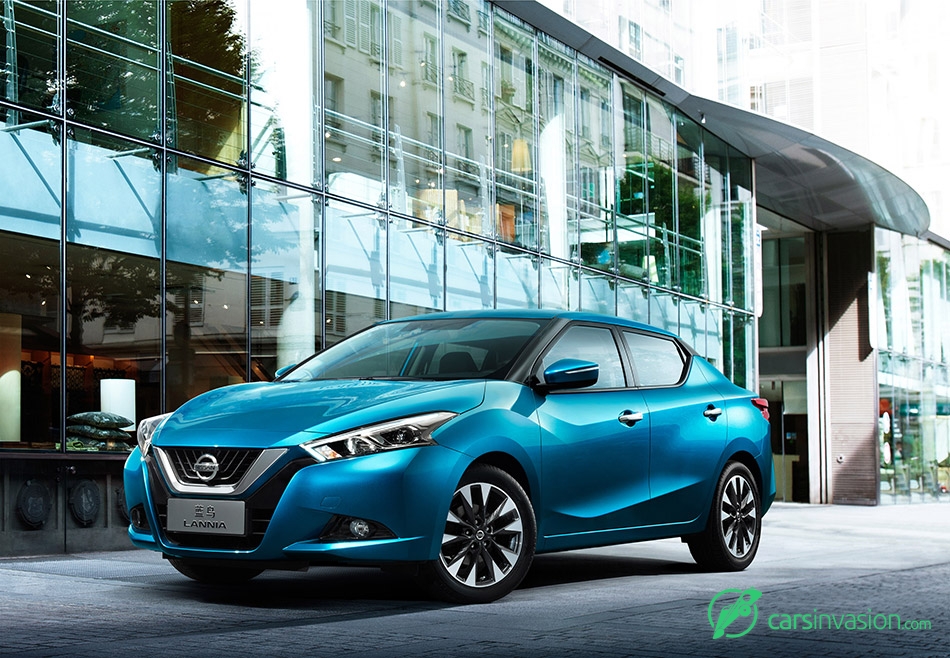 Inspired by the smooth, muscular movements of wild animals, Lannia has distinctive external design features that make it stand out from other conventional sedans. An emotional geometric concept guided the body sculpting which depicts strong contrasts through the dynamic, tensional, yet edgy surface. Lannia's iconic signatures, such as V-motion grille, Kick-up C-pillar, floating roof and boomerang-shaped LED lights, accentuate the latest global design language of Nissan products. Lannia styling speaks to the rising Chinese generations who want to set themselves apart as both edgy and sophisticated.
Inside the car, design teams created a driver-centric cockpit to enhance the comfort and overall experience of the person behind the wheel. To address the generations who rely on technology to stay connected to their friends at all times, connectivity was a key focus in Lannia's development. Lannia features integrated infotainment technologies, including an advanced audio system with smart-phone connectivity and a 7-inch multimedia display screen. This system was developed by Nissan's Research and Development team in China and will be available exclusively in China.
Lannia also adds many advanced safety features to give the driver enhanced control and security. It is equipped with Nissan's new Safety Shield technologies and engineered to achieve competitive levels of fuel efficiency.
Nissan Lannia will be available in China in autumn 2015.
Source: Nissan
Gallery:
Nissan Lannia (2016)