ONYX CONCEPT CEO Trevor Musgrave has just released images and details about the new Onyx Bentley GTVX firstly in V8 with an amazing 600 bhp , 30mm wider wheel base , full carbon and polycarbonate exterior styling package and a 0-60 time of only 4.0 seconds . The new upgrades from Onyx have all a beautiful balance between power styling and wind tunnel testing .
The Onyx GTX has had a radical cosmetic change on the exterior which will delight many customers who have moved to the marque in recent years from other sports coupe s .The exterior again staying true to prevuios designs comprises of one of the most comphrensives and light weight products available in the market todays .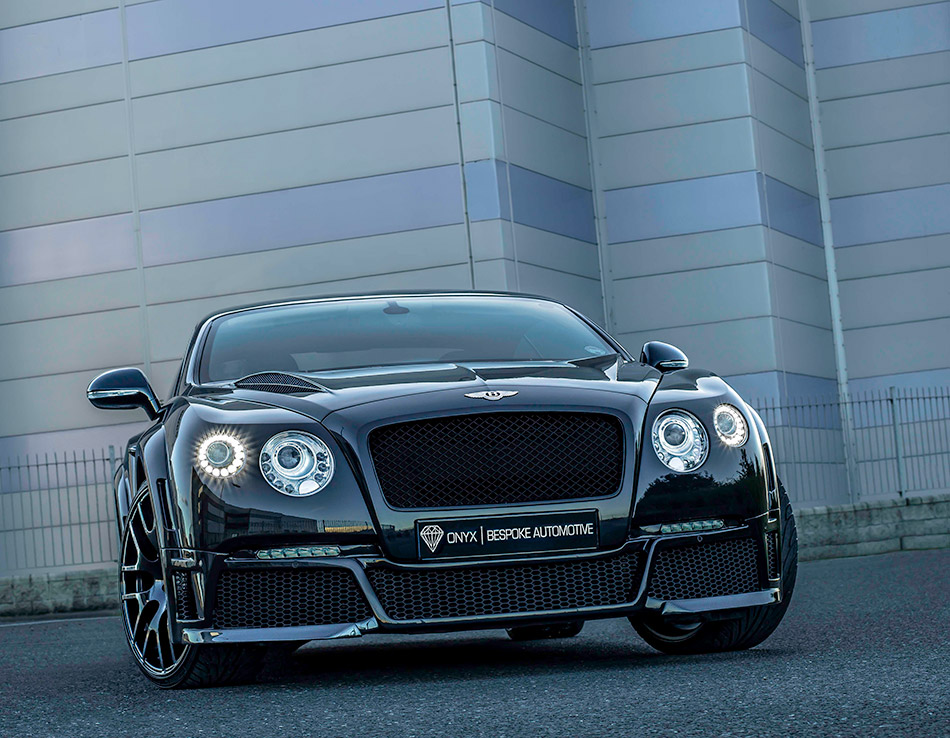 The front ,rear ,sides have all been upgraded to stunning effect .With the wider track and 10mm lower ride height the differences are now designed to provide sharper handing to work in unison with the large step forward in additional power . To an extent the visual differences are unlimited as there are so many variations to the bespoke options that Onyx now provides so clients can with ease create their own exact vehicle . 22 inch flow forged wheels in a variety of colours are now available for 2014 including If requested complete carbon fibre options .
The interior can be completed to customers exact preferences and also Onyx Concepts bespoke interior department will also have the starlight headliner available on its range for 2014.
Source: ONYX
Gallery:
ONYX Bentley Continental GTVX Concept (2013)