Pontiac 's product resurgence zooms forward with the introduction of the 2007 Solstice GXP, the performance version of its in-demand Solstice roadster, at the Greater Los Angeles Auto Show.
"The Solstice GXP pushes the production Solstice to the next level with a 47-percent boost in horsepower, and demonstrates how GM is working on all fronts to build and sell exciting products for diverse audiences," said Mark LaNeve, General Motors North America vice president of Vehicle Sales, Service and Marketing.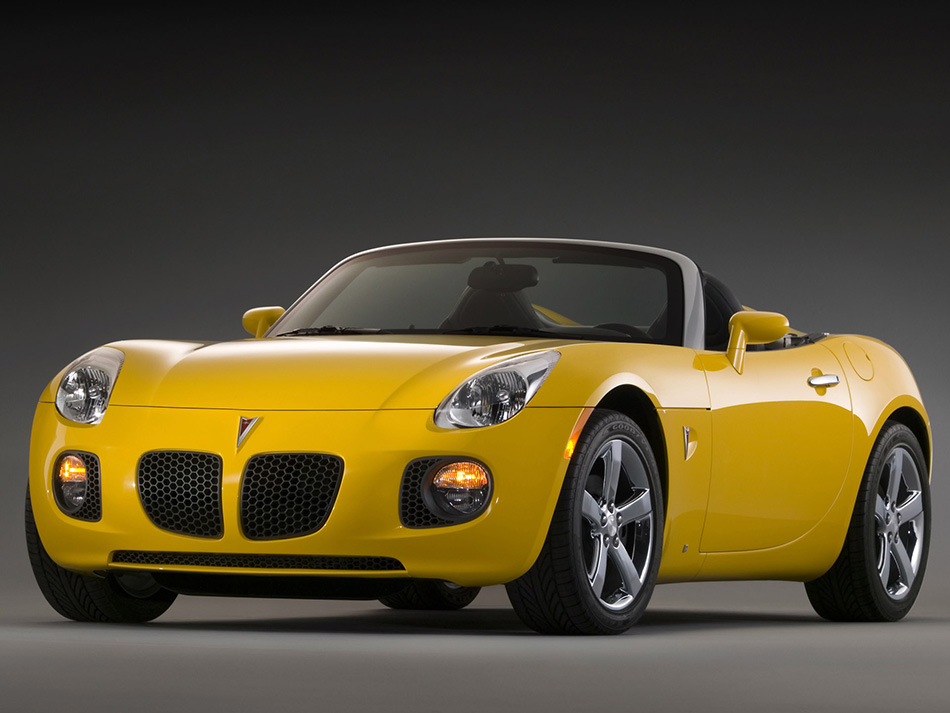 Solstice GXP features GM's all-new Ecotec 2.0-liter turbo, the most powerful production engine in the Ecotec family.* This turbo with direct injection kicks a V-6's worth of power out of a four-cylinder engine, an estimated 260 horsepower (194 kw) and 260 lb.-ft. (353 Nm) of torque.*
The performance roadster will feature GM's StabiliTrak four-channel electronic stability control system. It will debut in the summer and is expected to be priced about $4,000 to $5,000 above the base Solstice.
Solstice GXP will be on display with the Solstice, which features a powerful Ecotec 2.4L engine rated at 177 horsepower (132 kw) and is matched to a close-ratio five-speed manual transmission. The driver-oriented cockpit interior features motorcycle-inspired instruments.
Source: Pontiac
Gallery:
Pontiac Solstice GXP (2007)