Renault notched up an impressive one-two with the 15 and 17. Sleek, elegant and agile, the Régie's 2 coupés marked the 1970s and set the stage for the Fuego. Read on to find out more about these eye-catching sister models.
Coupé culture
Coupés are always a risky venture for carmakers because they have to address different expectations and customers, a whole new ball game that people refer to as "coupé culture". Renault would appear to have a firm understanding of this culture, launching not 1 but 2 coupés back in 1971, the 15 and 17.
Both models sported the same unitized steel body, 4-cylinder petrol engine and front wheel drive. The design team, led by head stylist Gaston Juchet, went for radical innovation on the styling front. The 15 and 17 featured wrap-around bumpers, the 1st time this technology had been mass produced.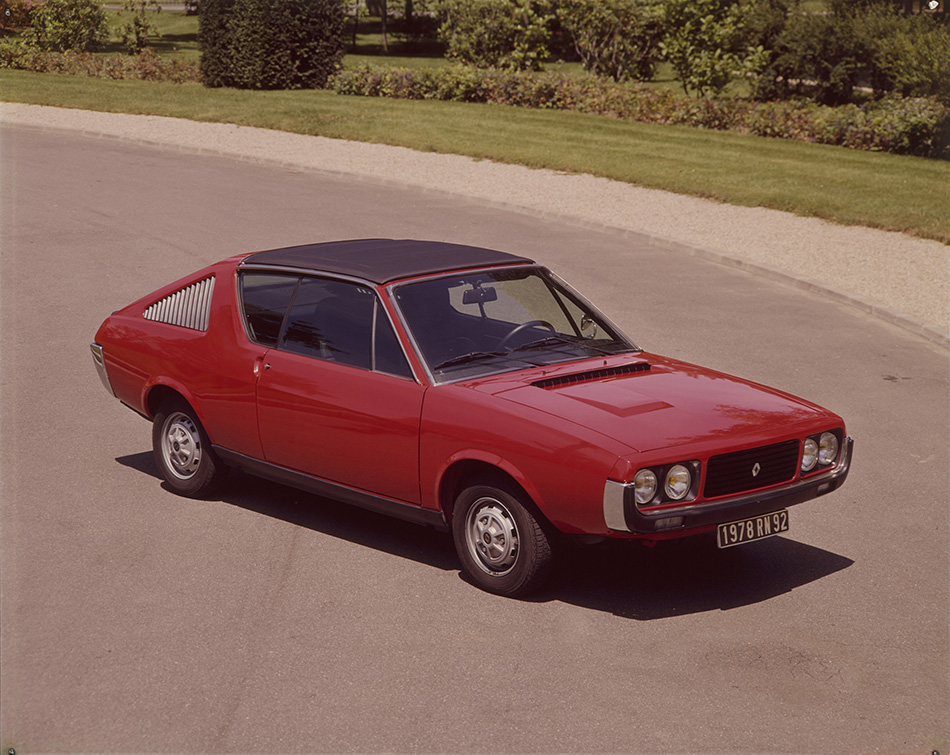 Two distinctive models
Beware of misleading appearances, because while the Renault 15 and 17 were hatched from the same egg, each had its own distinctive personality. The 15 was more of a 2-door sedan, while the 17 was an out-and-out coupé, with a folding top and purer cabin design. Style-wise, the 15 inherited the smallish rectangular headlights of the Renault 12.
The 17 was fitted with 4 round, quartz halogen lights. A luxury touch unique in French car production at the time, they gave the 17 an incomparable styling advantage and proved a major asset for sports driving at night.
The Renault 17 beat out its sister in terms of engine power. The TS model was equipped with  the 9 CV engine of the Renault 12 Gordini, enhanced with electronic fuel injection. The TL version of the 15 was powered by the regular Renault 12 engine. Mid-range models of both cars were fitted with the same powertrain, a powerful '16 TS' unit with a sportier camshaft.
The 15 and 17 were restyled in 1976 after just 5 years on the market. They gained new front and rear ends and new 'petal-shaped' seats with 4 adjustable cushions.
A racing coupé
The Renault 17 TS would never be officially presented as the sportiest Renault, that honor going to the Renault 12 Gordini. But the 17 more than held its own on the track and, following a few tests in France, it established a successful international career, winning a number of national championships, in Hungary, Romania, Poland and the Baltic states. Champion driver Jean-Luc Thérier won the US leg of the World Rally Championship in 1974 at the wheel of a Renault 17.
But where the Renault 15 and 17 really excelled were in the sales rankings. Renault sold a total 300,000 of the 2 models during their life spans, from 1971 to 1979. Their retirement was well deserved and their lineage assured by the Fuego.
Source: Renault