The R16 exploded onto the automotive scene in January 1964, revolutionizing the sleepy world of family cars. In 1966, it was named "Car of the Year". Let's take a look back at this revolutionary car.
A thirst for novelty
The 1960s was a decade of sweeping change. Living standards were rising and morals were becoming more relaxed. The key words were non-conformism, hedonism and boldness. Sensing the wind of change, Pierre Dreyfus, President and CEO of Renault, decided to market a new vehicle that would reflect the aspirations of French people: the R16.
The R16 was completely different from existing cars.  When it 1st came out, it was criticized for being too original. Potential buyers were taken aback. But the barriers soon came down. The R16 was widely advertised by word of mouth and sales took off. Half-way between a station wagon and a sedan, the R16 introduced new cues in automotive design. To quote the advert, it aimed to "point the way forward". To the extent that its unusual profile was quickly copied by its competitors.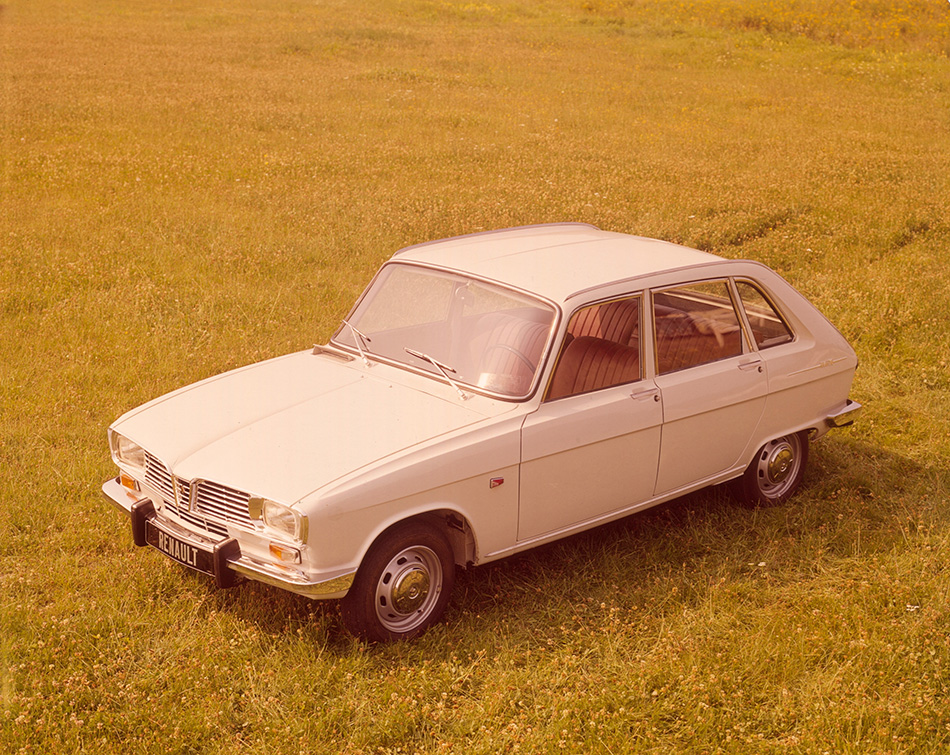 A revolution in movement
The R16 owed its amazing profile to its celebrated fifth door: the  tailgate!  A world first for an executive model. The raked tailgate provided access to an immense trunk designed for family use. The R16 expressed the concept of "modularity" that is so close to Renault's heart. The modular seats made it possible to transform the cabin at will. The walls were broken down to create – for the 1st time – a car designed for living.
The Renault 16 innovated in powertrain design. In 1965, it gained the world's 1st pressure-cast light alloy engine. The same engine was subsequently fitted on the TS, TA and TX versions as well as on the world rally champion Alpine A310 Berlinette, and vehicles for Renault's sports promotion formulas. The Renault 16 was also the first car to feature a production turbocharged engine: a technique patented by Renault in 1902 and that also set a trend. The R16 TS, for example, was the 1st car in France to include power windows at the front, a feature hitherto reserved for luxury sedans from the US. In 1969, the R16 gained an electronic gearbox, along with central door locking.
A glorious end
Finally, the legendary TX version made its debut in 1973. It stood out for its power and for its Gordini-type wheels that gave it striking looks. With its 5-speed gearbox, 4 iodine headlamps, and rear spoiler, it marked the culminating point of a magnificent career. As well as a "car for living", the R16 was also a great road car.
The R16 was the 1st model to be produced by the new Sandouville plant and sold almost 2 million units. A figure that reflects, first and foremost, Renault's ability to design cars in tune with their times.
Source: Renault
Gallery:
Renault 16 (1964)