Clio Campus continues its European career with this month's launch of the very latest version of the model. Since 2005, it has sat alongside New Renault Clio in the range and sold in 22 countries, winning over almost 400,000 customers in Europe alone. In 2008, Clio Campus' leading markets were France (40%), Italy (12%), Algeria (8%), Germany (7%) and Spain (6%). Buyers are attracted by the values championed by the Renault brand and seek a reliable car with low purchase and running costs. They will continue to find these selfsame qualities in the latest-generation version which features even more attractive styling.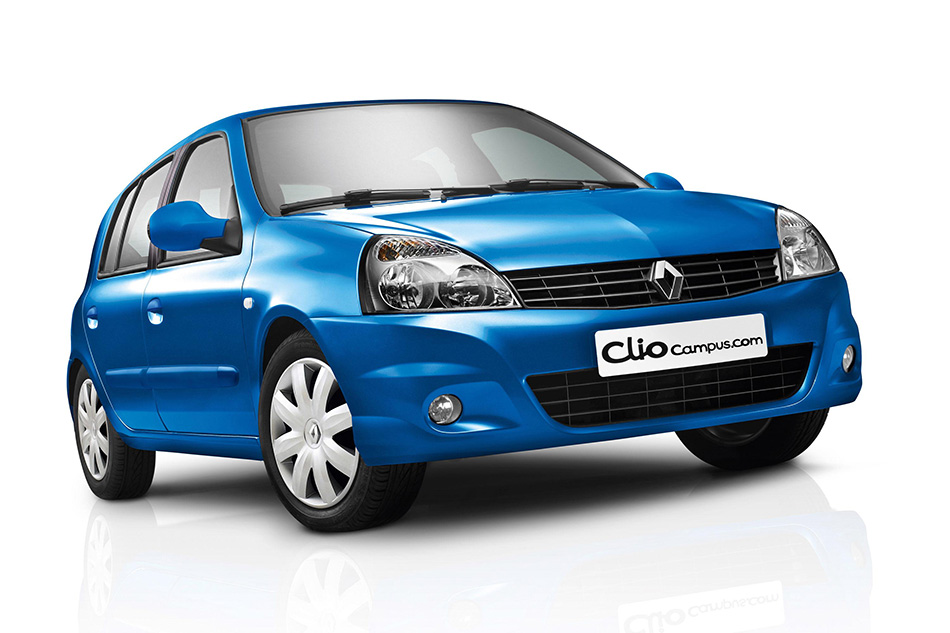 In recent months, the European market has been influenced by two factors which have boosted sales of A/B-segment cars:
The introduction of CO2 emissions-related tax incentives,
Support measures (trade-in for scrap schemes).
A MORE MODERN TAKE ON THE SAME STYLING IDENTITY
Two petrol engines, two diesel engines and one LPG engine (depending on markets):
The New Clio Campus range includes a line-up of small capacity engines which all deliver responsive performance and fuel efficiency.
Two petrol engines (1.2 60 and 1.2 16V 75) : responsive performance, economical to buy and run.
Two diesel engines: the dCi 65 and the dCi 85 both emit less than 120g of CO2/km (115g/km and 111g/km respectively).
An LPG version of the 1.2 60 engine is also available. LPG (Liquefied Petroleum Gas) is clean and economical, and produces less polluting emissions than a petrol engine, while its CO2 emissions are similar to those of a diesel powerplant (126 g/km). This quiet engine runs on either petrol or LPG, allowing the driver to switch freely from one mode to the other at any time. Its total range is consequently even longer, and a light on the dashboard tells the driver which type of fuel is being used at any given moment.
An economical, ecologically friendly vehicle:
All the different versions of New Clio Campus comply with the three criteria required to qualify for the Renault eco² signature. The two dCi versions are eligible for the French state's eco-bonus of €700, while the LPG version qualifies for the special €2,000 eco-bonus.
FUNDAMENTAL STRENGTHS
New Clio Campus packs the same strengths as Clio Campus.
Incontestable quality and reliability
Like all the models which make up Renault's small car range, New Clio Campus offers best-level quality and reliability. As a model, it has come of age and its robustness and build-quality have long been widely praised. New Clio Campus benefits from the vast experience and expertise Renault has gained with Clio II since 1998 and incorporates the very latest design standards applied by the brand to all new projects.
A compact, versatile hatchback
New Clio Campus is built on the same proven platform which has been so highly acclaimed since the introduction of Clio II in 1998, and today still with New Twingo since 2007. This platform delivers a first class compromise between comfort and dynamic performance, and enables Clio Campus to stand out as a truly versatile hatchback.
Thanks to its length of 3.81m and its turning circle of 10.3m, New Clio Campus is particularly nimble and versatile, and as much at home in and about town as it is on longer rides or along country roads. The quality of its suspension and the comfort of its seats make long journeys a pleasurable experience, and this sense of reassuring driving enjoyment is further heightened by the smooth performance of its powertrains.
Clio Campus sits between Twingo (length: 3.60m) and Clio III (4.03m) in the Renault line-up and stands out as the range's most compact five-door hatchback.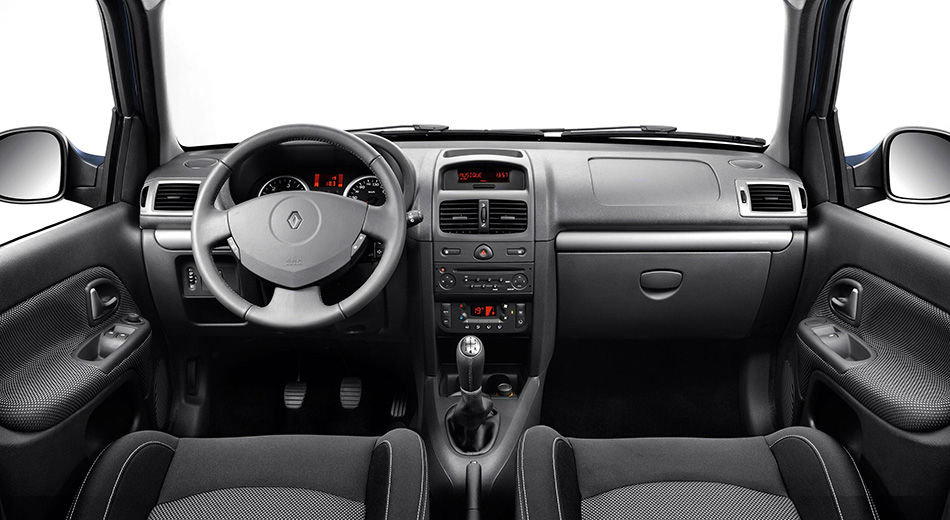 Best-level running costs:
The engines which have been selected for the range, along with its small size and contained weight, ensure that New Clio Campus is particularly fuel efficient. Thanks to the fitment of 14-inch tyres and widely-spaced servicing intervals (every two years/30,000km for petrol versions, or every year/30,000km for diesel versions), maintenance costs are very affordable.
A high standard of active and passive safety:
Clio II became the first vehicle to secure a four-star EuroNCAP crash test rating in 2001, proof that the platform on which it is based has active and passive safety built in to its DNA. ABS, emergency brake assist and adaptive front airbags are standard equipment, while New Clio Campus's safety credentials can be further enhanced by optional lateral head/thorax airbags.
PRODUCTION IS SPLIT BETWEEN FLINS (FRANCE) AND NOVO MESTO (SLOVENIA)
The principal production site for New Clio Campus continues to be the Novo Mesto plant in Slovenia. In parallel, the factory in Flins, France, will take onboard a proportion of New Clio Campus production alongside New Clio (approximately 8,000 cars between June and October 2009). This will enable Novo Mesto to increase Twingo production in response to the strong growth in demand for this model across Europe. Twingo sales have been increasing consistently over the past year, but recently marked a sharp upturn following the introduction of 'trade-in for scrap' schemes in many European countries.
Source: Renault
Gallery:
Renault Clio Campus (2009)