Bold looks, a unique powertrain package and an uprated chassis combine to give the new Saab 9-5 range a fresh, more dynamic cutting edge. The sleeker lines and sportier stance of the distinctive new 2006 9-5 Sedan and SportCombi models reinforce the Scandinavian brand's premium offer and showcase the introduction of a 'tri-fuel', all-turbo engine line-up.
The exterior changes are also echoed by across-the-range interior enhancements to Liner, Arc, Vector and Aero specifications, including new instrumentation and infotainment systems. And the increased driver appeal is underlined by careful re-tuning of the chassis and steering for sportier responses that do not compromise ride quality.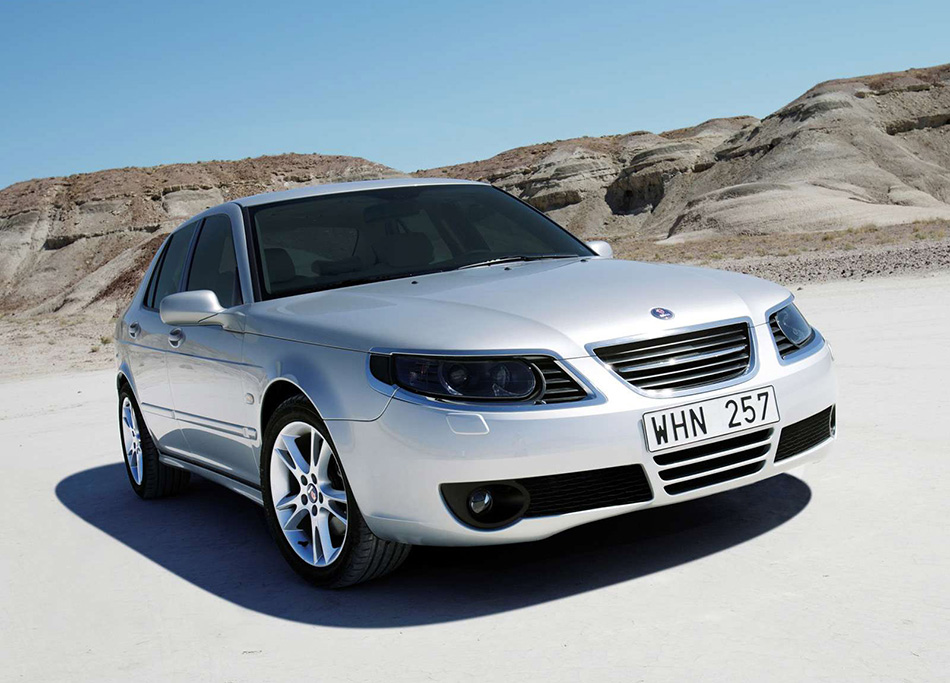 The new Saab 9-5 Sedan and SportCombi range is focused on enhancements across three key dimensions:
Progressive Design
Bold frontal styling and cleaner lines for both Sedan and SportCombi
All-new bodywork forward of the A-pillar
New grille with wing motif derived from Saab 9X concept car
Previews future Saab design direction
Sportier stance, new light assemblies, color-keyed bumper moldings and trim
Wider rear track and color-keyed exterior detailing enhances visual appeal
New projector-style headlamp units and rear light clusters add modernity
New 'Black Room' interior design concept
Sportier ambience with all-black door cappings, front fascia and carpeting
Contrasting door inserts and trim
Enhanced, color co-ordinated interior décor
Matching look for main instrument panel and door trims
New black, burled wood-effect and metallic finishes for Linear, Arc, Vector, Aero
New main instrument dials, sports steering wheels and infotainment control panels
Performance
Tri-Fuel' engine line-up unique to segment
All-turbo choice of diesel, ethanol or gasoline power
New 150 bhp/110 kW 1.9TiD
Euro 4 compliant, delivers impressive performance and economy
Advanced common-rail/ multiple/ direct injection. VNT turbo
Superb pulling power, 320 Nm max. torque exceeded only by Aero engine
Choice of five-speed manual or automatic transmissions
Maintenance-free exhaust particulate filter
Unique 2.0t BioPower engine
Saab leads premium segment in leveraging 'carbon-neutral', renewable energy
Ethanol fuel combines 'going green' with sportier performance
180 bhp/132 kW BioPower engine delivers 30 bhp power increase v. gasoline
Automatically adjusts for ethanol (E85) or gasoline in any proportions
Uprated Aero engine leads gasoline choice
2.3 Turbo engine exclusive to Aero flagship now delivers 260 bhp/191 kW
Superboost function raises strong torque still higher, to 370 Nm
150, 185, 220 bhp (110, 136, 162 kW) gasoline turbo engines complete impressive line-up
Driver Appeal
More responsive vehicle dynamics for sportier driving experience
Retuned dampers, springs and anti-roll bars deliver sharper handling
Improved body control and steering precision
Excellent ride quality maintained
Uprated sports chassis for Aero
Class-leading safety levels
Top ratings for 9-5 models in Swedish and US accident injury studies
Comprehensive safety equipment including Saab Active Head Restraints (SAHR)
Stability control program, ESP® fitted as standard for all variants
Saab ComSense dynamic workload management helps prevent driver distraction
The new Saab 9-5 Sedan and SportCombi range is designed to reinforce the brand's core appeal among discerning customers who seek a distinctive product in keeping with their own, more self-expressive values. Typically, such customers are independent-minded professionals who prioritize good aesthetic and original design that offers strong styling, performance and safety. With an average annual household income exceeding 100,000 Euros, market research shows that the proportion of Saab 9-5 owners with a university education far exceeds the average for the segment.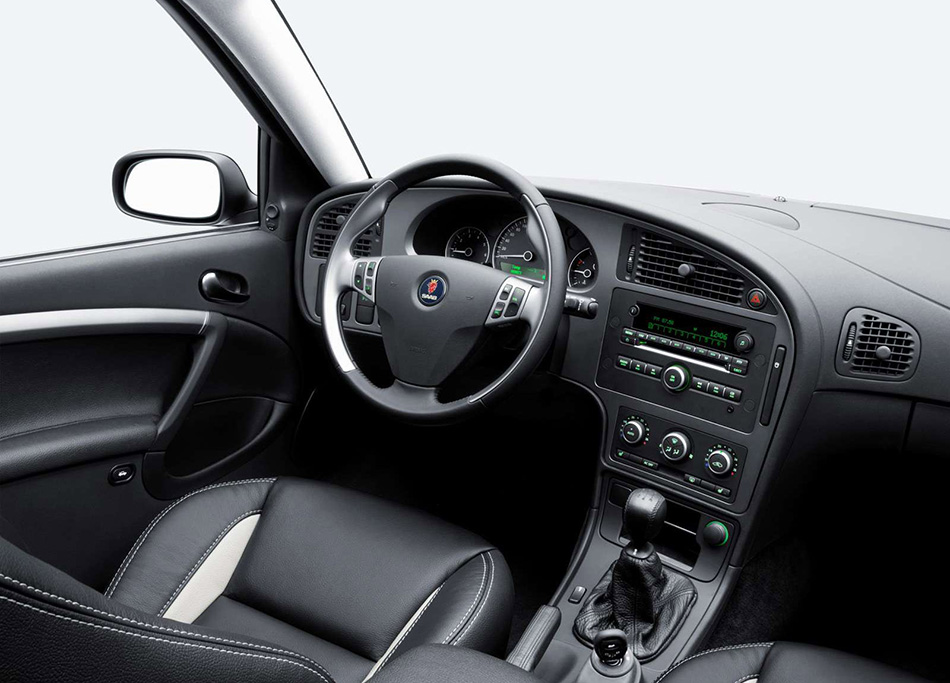 The Saab 9-5 series has already established a strong, worldwide following and Saab expects the new range to attract more new customers to the brand. The top-of-the-line Aero and Vector variants are expected to account for about 40 per cent of global sales. And in Europe, the range's attractive new diesel offer is likely to take about 50 per cent of sales. In Sweden, which has already established a supply infrastructure for E85 fuel, 45 per cent of all 9-5 customers are expected to opt for the performance and ecological benefits of the innovative 2.0t BioPower engine.
Revealing the new Saab 9-5 Sedan and SportCombi range at this year's Frankfurt Motor Show, Saab Automobile managing director Jan-Åke Jonsson said: "We are delighted to open a new chapter in the continuing success story of our premium model range. The bold styling and technical innovations underline our brand's appeal in offering sporty yet surprisingly practical products. The introduction of the BioPower engine, which improves both driving and environmental performance, is typical of what customers have come to expect from Saab."
Source: Saab
Gallery:
Saab 9-5 Sedan (2006)