General Motors will unveil a dramatically revitalized Saturn lineup with production versions of the all-new 2007 Saturn Aura midsize sedan, Saturn Sky Red Line performance roadster and Saturn Outlook crossover vehicle at the 2006 New York International Auto Show.
"Saturn's new products demonstrate GM's commitment to raising the bar on product execution as part of our North American turnaround plan," said Mark LaNeve, GM North America vice president, Vehicle Sales, Service and Marketing. "Saturn's dramatic new cars and crossovers, combined with an industry-leading positive retail experience, are a winning combination."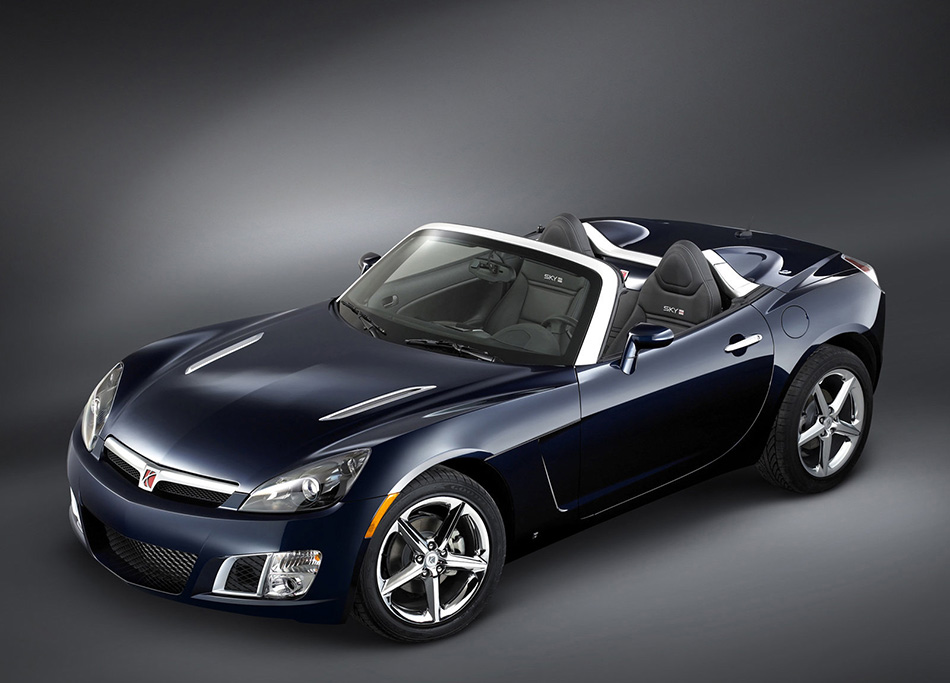 The Saturn vehicles making their world debut in New York include:
The Saturn Aura, which goes on sale this summer, brings the new design of Saturn into a fun-to-drive sport sedan, with bold exterior styling and high levels of interior refinement.
The Saturn Sky Red Line, arriving at Saturn retailers this fall, adds extra power and performance to Saturn's new signature roadster with a 260-horsepower 2.0L direct-injection turbo.
The Saturn Outlook is an eight-passenger crossover vehicle that strikes an ideal balance of style, size and capability. Outlook, which goes into production later this year, is built on GM's new crossover vehicle platform.
A Saturn concept vehicle that will provide an indication of how the brand's new design cues will continue on future vehicles.
In addition to the bold new Saturn production vehicles and concept, Saab will showcase its aviation heritage and Scandinavian design philosophy in the Saab Aero X concept, which makes its North American debut in New York. Saabs were first introduced in New York to the U.S. market 50 years ago. AutoWeek magazine named the Aero X concept "Best in Show" in February at the 2006 Geneva Auto Show.
Source: Saturn
Gallery:
Saturn Sky Red Line (2007)