The 60th Frankfurt Motor Show will be the backdrop for the presentation of the SEAT Altea Prototipo, a completely innovative car concept. This prototype heralds the arrival of a definitive production model, also called Altea, which is scheduled for market launch in 2004. It will be the first SEAT product developed within the new Audi Brand Group which was created in early 2002.
The SEAT Altea Prototipo is not just an imaginary futuristic proposal or a demonstration of the Martorell Technical Centre's creative talents; it is only a few steps away from becoming a reality. It is a true prototype that foreshadows the masterful lines of the new model that is earmarked as a pillar of the Spanish brand, sharing the spotlight with the Ibiza and León models.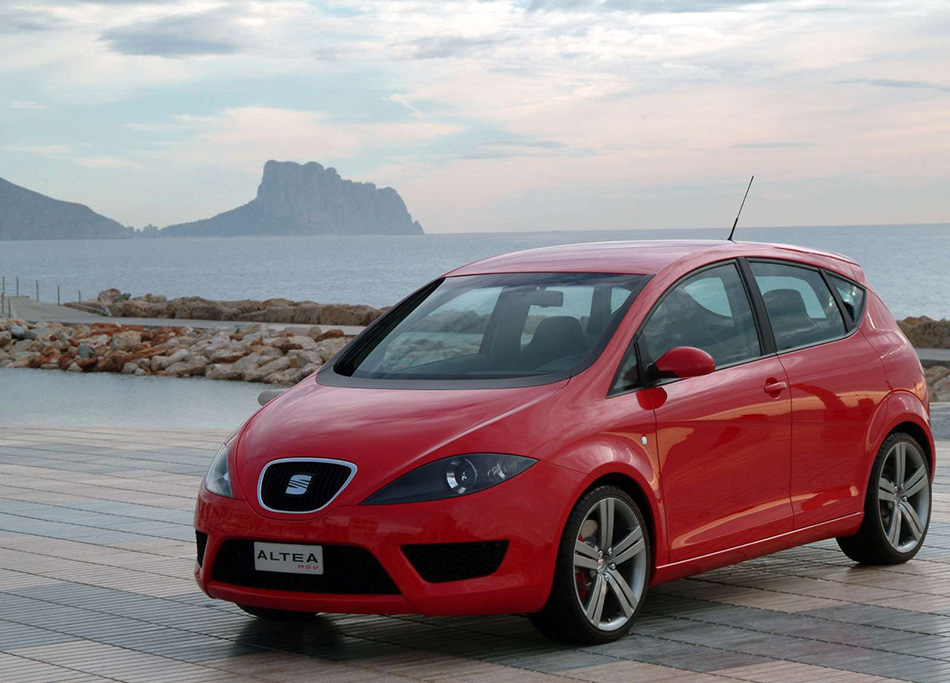 The Altea Prototipo is an insight into the new image traits of the Spanish brand's models. The front end features a large radiator grille that proudly displays the brand symbol, and is highlighted by the cat-like expression of the headlamps. The side view clearly shows the dynamic line that flows downwards over the doors to meet the rear wheel arches. This curved line characterises the silhouette of all future SEAT models.
The SEAT Altea Prototipo's exterior lines show no distinction between the engine space, passenger compartment and boot, making it a true mono-space. But this is a truly special, sporty mono-space: an MSV.
MSV stands for Multi Sport Vehicle, a concept that defines a highly sporty, mono-space arrangement. On the Altea Prototipo this means a 2+2 seating arrangement (actually four individual seats), an aerodynamic silhouette, a compact, lowered five-door chassis, and detailing worthy of a true pure-bred, such as the large 19 inch rims with low profile tyres, and the powerful brake system visible through the wheel spokes.
Such impressive looks are matched by excellent performance, which can be easily demonstrated as this is a fully functional model. The Altea Prototipo also incorporates brand new technology for SEAT, a powerful 2.0 FSI petrol engine - SEAT's first FSI engine. The engine's 150 hp output is transmitted to front wheels through a 6-speed automatic and sequential Tiptronic gearbox. The chassis, of course, features the efficient "Agile Chassis" or DSR (Dynamic Steering Response) developed by SEAT.
The Altea Prototipo illustrates the fundamental values of the Spanish brand, which can be seen in its innovative, original design, extrovert sporty character and driving pleasure technology.
SEAT's new MSV concept will be showcased at the Frankfurt Motor Show and the definitive production model will soon be seen on the roads.
Source: Seat
Gallery:
Seat Altea Concept (2003)