At the upcoming Barcelona Motor Show from 7 to 17 June, SEAT will be presenting its first all-road vehicle – the Altea freetrack. After unveiling the prototype version in Geneva, which hinted at the new model's silhouette, the definitive version can be seen in Barcelona and goes on sale this summer.
With this model, SEAT is making its debut in the SUV segment, an area of the market which has grown considerably in recent years. The new Altea freetrack is one of the few compact monospace cars on the market featuring clear off-road styling, as well as engines that deliver up to 200 hp. This factor proves the dynamic character of SEAT's new all-road model, whose slogan "auto emoción" works just as well on- as well as off-road.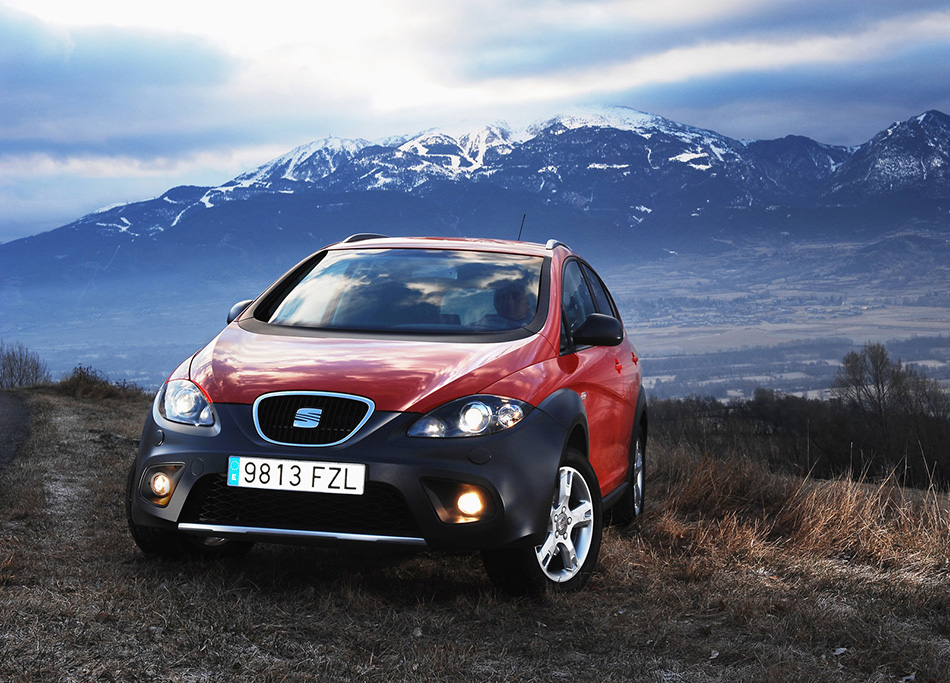 Exclusive off-road looks
Based on the Altea XL, the visual enhancements on the new freetrack include protective moulding below the waistline, as well as the specific plastic front and rear bumpers. These elements lend a rugged and robust image to the new model while also protecting the body when driving off-road.
The exterior stands out with new, exclusive design 17-inch wheels and larger diameter tyres. The Altea freetrack also has 40 mm more ground clearance than the Altea XL, making it easier for the new model to tackle any kind of terrain.
Top level performance
The Altea freetrack is available with four-wheel drive via a Haldex-type arrangement with a hydro-mechanical connection and electronic control, to ensure that the tractive force is distributed permanently in a progressive and precise manner. Under normal use, power is fully transferred to the front wheels, with up to 50% being distributed to the rear wheels when the need arises.
One of the most outstanding features of the new Altea freetrack is its engine range, with performance levels that make the new SEAT model the market's most dynamic family-sized SUV. A 200 hp 2.0 TFSI petrol and a 170 hp 2.0 TDI diesel engine are responsible for taking the Altea freetrack over all types of terrain.
The 2.0 TFSI engine enables the newcomer to reach a top speed of 214 km/h, with 0 to 100 km/h taking just 7.5 seconds – yet it can still average fuel consumption of 9.4 litres. On the other hand, the freetrack 2.0 TDI reaches a top speed of 204 km/h, accelerates from 0 to 100 km/h in 8.7 seconds and consumes an average of 6.8 litres for every 100 km of driving.
Besides these performance figures, the new Altea freetrack matches the Altea XL in terms of impressive interior space and generous load capacity. With its 593 litre boot, the freetrack can carry everything needed for the entire family's hobbies and leisure activities.
The rear seats are exceptionally roomy and flexible, as they can slide back by up to 16 centimetres for added legroom while still allowing more than enough boot space.
Multimedia system as standard
The Altea freetrack will be sold with just one trim level featuring a complete set of standard equipment.
The most outstanding feature is a new multimedia system, which comprises a 7-inch TFT screen hinged on the ceiling and an RCA connection that allows connection to a DVD player, videogames, laptops and even MP3 players. This way the sound is transmitted over the car's own sound system.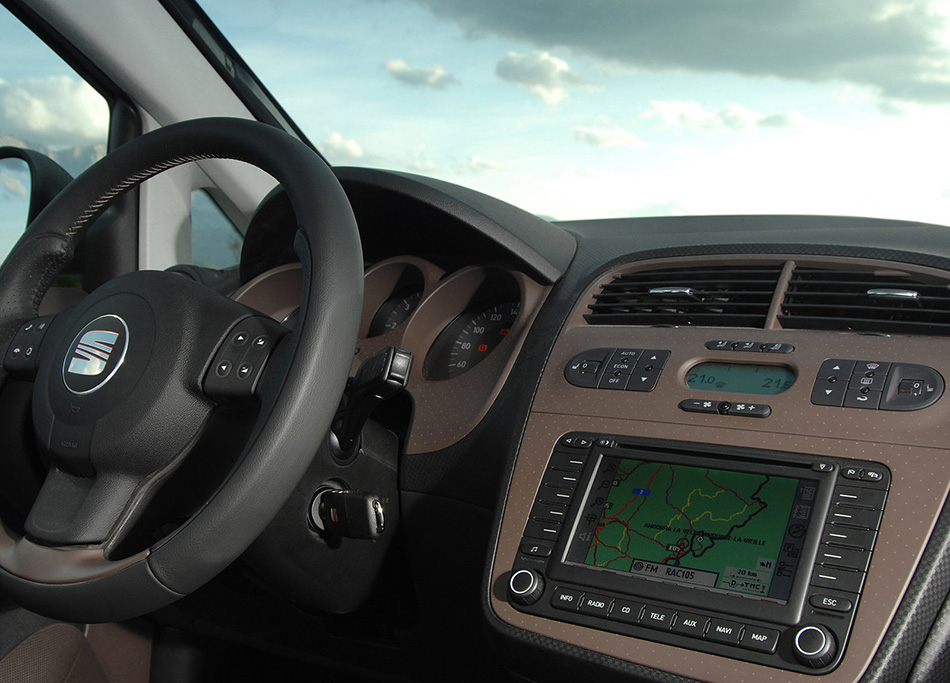 The Altea freetrack also features new rear window shades as standard, that are hidden inside the doors when not in use, leaving the view unobstructed for rear seat passengers.
Further standard-fit elements on the Altea freetrack include dual climatise control, rain sensor wipers, light sensor, parking sensors, cruise control, trip computer, plus CD MP3 radio and steering wheel mounted controls, among others. Safety highlights include standard ESP (Electronic Stability Control), six airbags, EPS electro-mechanical steering and tyre pressure warning.
Designed, developed and manufactured in Spain
The new Altea freetrack has been wholly designed and developed at the SEAT Technical Centre in Martorell, where over 1,000 highly qualified staff work daily to develop new models.
It will be exclusively made at the SEAT facilities in Martorell, one of Europe's most modern and most flexible automotive factories, where the Ibiza, Córdoba, Altea, Altea XL, Toledo and León models are also produced.
Source: Seat
Gallery:
Seat Altea Freetrack (2008)