Alfa Romeo Mito 1.4 Turbo 1368cm3, 114kW(155hp) and 230Nm
After the modifications done, the increase in horsepower was from 114kW(155hp) to 147kW(200hp), while in Newton Meters – from 230 to 297Nm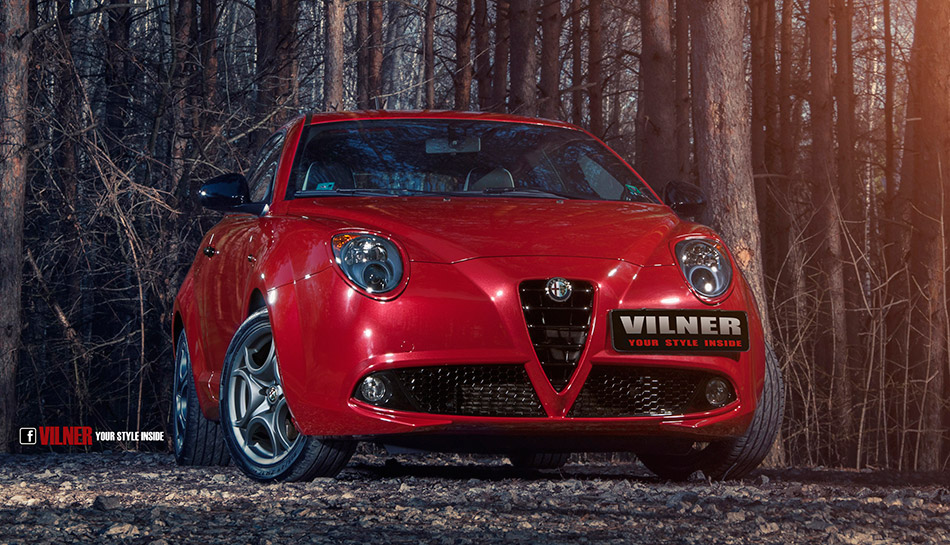 The exterior design is in red lacquer with pearl effect. Another accent are the side mirrors, door handles, grills, tail lights rings, and the diffuser are in black lacquer varnish, but the headlights, 17``wheels and the exhaust pipe ends are in grey matt.
Suede, Napa and carbon leather for the interior with complete new design. The plastic elements are with aluminum effect. Front seatbelts in red color and accents on the floor mats in the same color.
The future client will receive with the car-an individual traveling bag made in the same style and materials as the car.
All for the price of 13 000 Euro !
Source: Vilner via Facebook
Gallery:
Vilner Alfa Romeo Mito (2014)