World debut for the Volkswagen Tarek at the Essen Motor Show
A new era begins: today, the Volkswagen Tarek made its world debut at the Essen Motor Show. At Volkswagen's show stand in hall 3, Rudolf-Helmut Strozyk, head of Volkswagen Racing, and works-driver Jutta Kleinschmidt unveiled the competition car for the 2003 Dakar Rally during a press conference.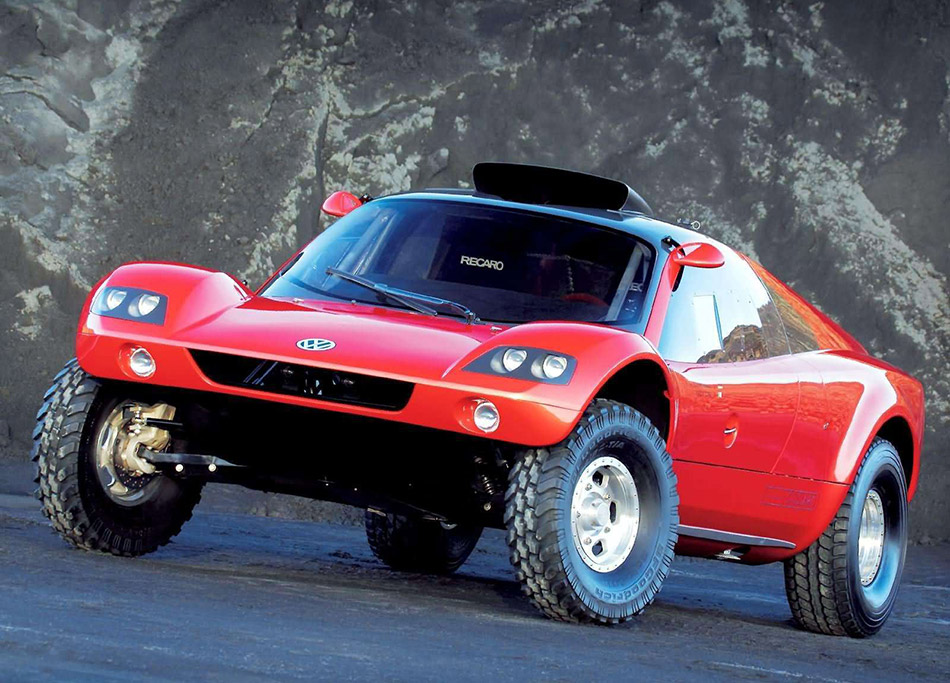 The prototype with its strong design was developed by Volkswagen in co-operation with the renowned Italdesign-Giugiaro-group from Italy with an eye on the company's involvement in cross country rallying, starting in 2003. The tubular chassis construction with carbonfibre bodywork is powered by a 160 kW (218 hp) strong 1.9 litre four cylinder Volkswagen TDI® engine.
The new public website www.Touareg-Dakar.com will provide everyone interested with comprehensive information concerning Volkswagen´s involvement in the Dakar Rally. From biographies of the team members to technical specifications of the cars, all fans can find the most important information and spectacular images. Of course, this website will continuously be updated with the latest results and news during the rally.
Source: Volkswagen
Gallery:
Volkswagen Tarek (2003)