Dr. Bernd Pischetsrieder: "Volkswagen will be exploring absolutely new paths in the product, manufacturing and service areas" Volkswagen will create a unique support environment in the product, manufacturing and service areas
Volkswagen is launching its new Phaeton luxury model at this year's Geneva Motor Show. Speaking in front of numerous representatives of the international media, the designated Chief Executive Officer of Volkswagen AG, Dr. Bernd Pischetsrieder, not only presented the Phaeton to his audience as a supreme model in its class but also outlined the corporate strategy to be adopted together with the car's introduction.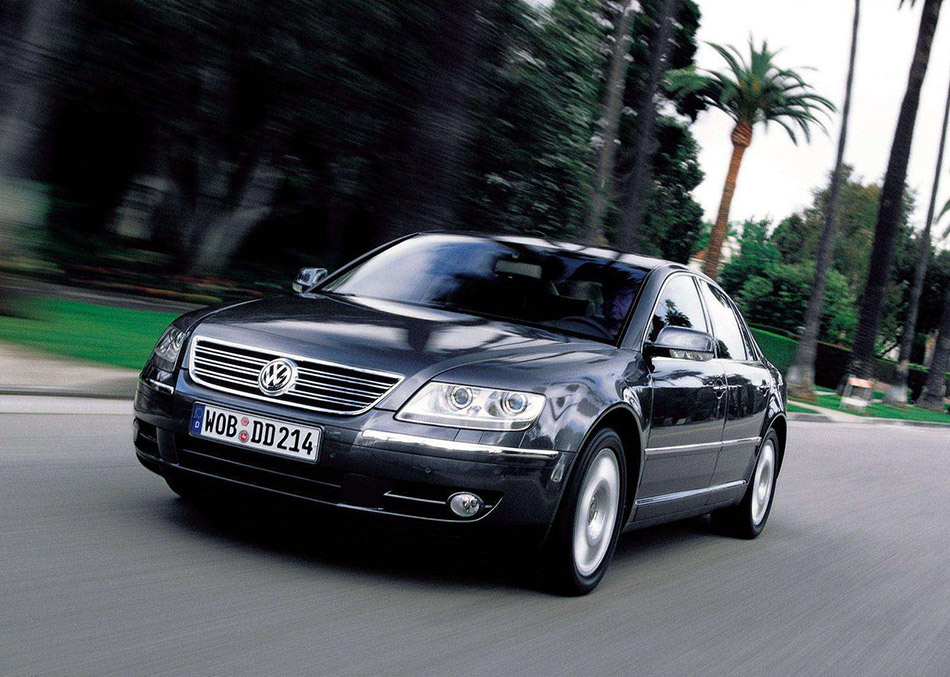 Dr. Pischetsrieder: "We are adopting a three-pronged product offensive in the large luxury class : In the product, manufacturing and service areas, Volkswagen will pursue previously unexplored paths. Our customers will first of all acquire a high-quality saloon model; secondly, it will be built in one of the most innovative, high-standard production plants anywhere in the world - the Glass Factory - and as the third element in our new approach, Volkswagen is to offer Phaeton owners a most exceptional service concept that will remain valid for the car's entire lifetime."
This support concept will be known as 'Phaeton Service. It will consist of an unrivalled mobility guarantee, round-the-clock assistance from an exclusive Customer Care Center and a concentrated flow of technical know-how from a specially established Technical Service Center International (TSC). Dealers will consult the staff there automatically whenever a Phaeton is brought in for maintenance or repair.
Dr. Pischetsrieder continued: "For the first time we are pursuing a full-coverage manufacturer's maintenance and repair support principle, with direct know-how transfer between us as the manufacturer and the local workshops by way of TSC International. This will ensure one hundred percent high-quality technical support at all times."
5.06 metres long, the Phaeton will begin to reach the market this spring and will be available with two powerful spark-ignition engines. The top offer is the new W12, a magnificently refined, dynamic 6.0-litre twelve-cylinder unit developing 309 kW (420 bhp).
In parallel with the Phaeton W12 there will be a version with 3.2-litre V6 engine rated at 177 kW (241 bhp) - the Phaeton V6. The Phaeton W12 has all-wheel drive using the 4MOTION system.
Other features of the Phaeton's unique driveline and running-gear specification include a new form of air suspension at all four wheels integrated into an equally innovative chassis and suspension layout. ESP, a braking assistant, one of the highest-performance brake systems in this automobile segment, eight airbags and active front-seat head restraints (AKS) in conjunction with the high-strength bodyshell guarantee the maintenance of optimum safety standards. The steel elements of the body are fully galvanised, the door panels, bonnet and boot lids are of aluminium. Like all the components of the running gear and driveline, the body panels and structural elements are all rated for a theoretical top speed of up to 300 km/h. As a result, the Phaeton has a body of quite exceptional rigidity.
Source: Volkswagen
Gallery:
Volkswagen Phaeton (2002)