New Golf GT is being launched with two equally powerful engines: either the innovative 1.4 I TSI or the 2.0 l TDI with diesel particulate filter as standard, each with 125 kW.
The 1.4 I TSI engine is a world first. The FSI engine is dual-charged through a combination of an exhaust gas turbocharger and a mechanical compressor (twincharger). This gives it the peak power of a 2.3 l engine, but with 20 percent lower fuel consumption at only 7.2 l per 100 km.
The compressor and turbocharger are connected in series. At low speeds the compressor provides the extra air necessary while the turbocharger cuts in at a higher torque. At higher rev speeds the compressor is no longer necessary and switches itself off automatically. This smooth transmission allows for lazy gear changes yet the performance of the car is still sporty, so that one can overtake other vehicles with ease, even at higher speeds.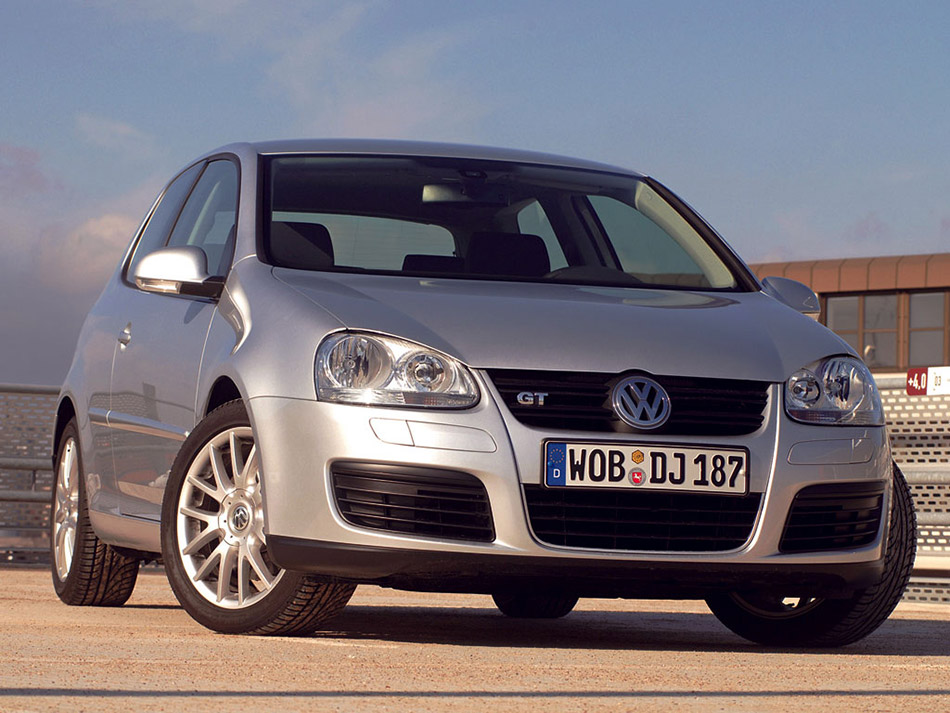 In addition the GT is also offered with the 2.0 TDI-engine with newly developed piezo unit injectors. The high injection pressure of the four valve engine provides a superior road performance up to 220 km/h, low fuel consumption and particularly smooth running.
Like the Golf GTI the Golf GT also has a striking exterior. It is distinguished by a V shaped grill at the front in the vehicle colour, 17 inch light alloy wheels, visible twin tail pipes and GT lettering at the front and rear. The sporty appearance continues with the interior, with a three spoke leather steering wheel and special sports seats with a unique design.
The GT is the link between the Golf Sportline and the GTI, the price is also positioned between that of those two models. The basic model comes with a 1.4 I TSI engine as standard at € 22,500. The 2.0 l TDI is available from € 24,950 with a manual gearbox and from € 26,600 with a direct shift gearbox. The combination of the two innovative technologies from Volkswagen, TSI and double clutch gearbox DSG will be introduced to the market in May.
Source: Volkswagen